Best inexpensive marketing tactics for small businesses in 2022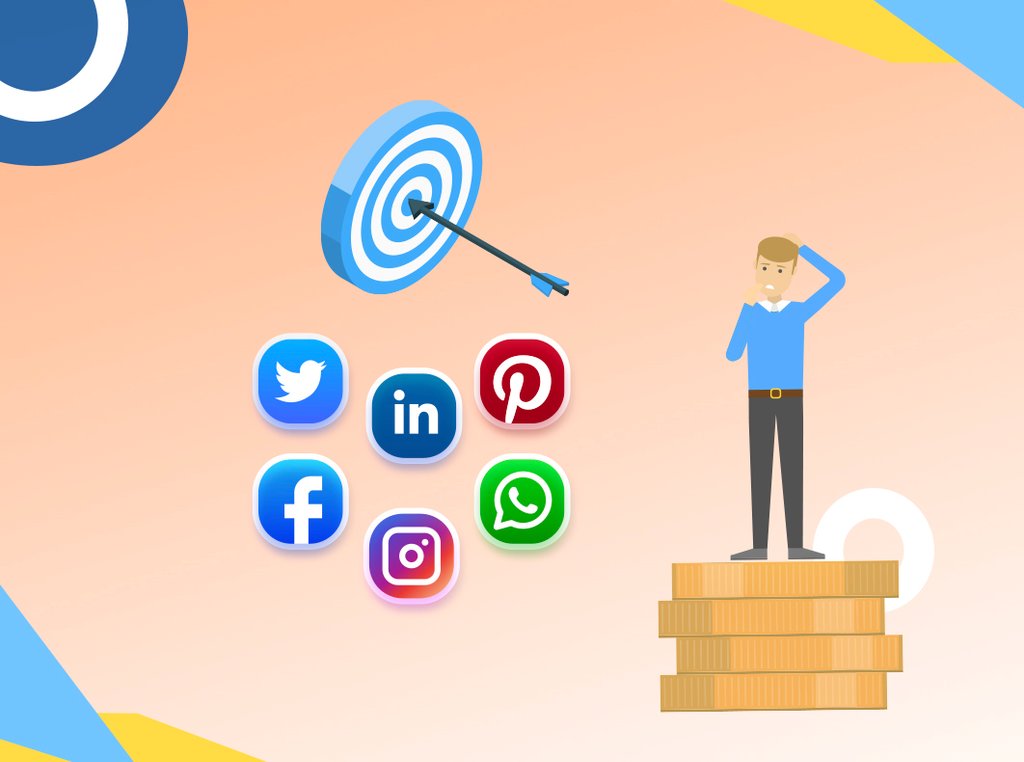 Marketing a small business on a tight budget is very challenging and responsible. Traditional methods, such as advertising on radio and in newspapers, creating brochures and banners, instantly eat up the entire budget.
The good news is that small business development is not a sprint, but a marathon. There are several ways to advertise your services without spending a lot of money on it. In this article, you'll learn about a few small business marketing ideas that don't require a significant investment of money and time.
Table of contents:
Are there effective ways to do marketing with a limited budget?
Internet marketing is a great equalizer, that makes small businesses compete with large corporations. It still takes money to advertise on the Internet, and if you're not careful with budget allocation, you can lose everything.
The main advantage is that you can repeat these inexpensive marketing strategies. This will allow you to popularize your company and create an attractive brand image.
A marketing plan can come in handy for both newspaper advertising campaigns and email marketing. This will significantly reduce the cost of funds and will allow you to be more flexible to changing conditions.
You can experiment with different marketing methods and choose the one that works best for your business.
What are some popular marketing techniques for small businesses?
Below we present the most effective marketing small business tips. Each of them has proved its benefits.
Market your small business on social media
Social media are important for the business. Using them allows you to create a portrait of the target audience. Social media presence and contact with the audience help the company to better understand its needs and adjust the content and product by these requests.
The more a company's content spreads across social media, the higher brand awareness is. If a person ten times sees a publication that your service is the best and most convenient. Once he has a problem that the service solves, he'll remember the most mentioned company that can be helpful in the case.
With the help of social networks, you can monitor the level of engagement, find out the number of visits to the site, process comments to generate effective content.
What you should do (that doesn't lead to significant monetary costs):
publish blog posts describing goods and services;

engage in direct dialogue with your followers to drive more attention to your brand;

conduct surveys and get feedback;

vary the forms of content: use both longreads and small informational posts.
In order to promote your business on social networks, you should use specialized services. Postoplan is a great example. You will be able to automate posting with specific timing, make changes to posts on time, and delete them. This will save your time and achieve more reach across different social media platforms.
Use Email Marketing
Email marketing is a great way for small businesses to build relationships with their customers and attract new ones. It also builds confidence in the brand and business. Regular communication with subscribers will add strength in rivalry with large competitors who have been long established in the market. Especially if you have a limited budget.
You don't have to spend huge sums to get results in email marketing. With the help of social media, you draw attention to your business. And the correct implementation of an email marketing strategy increases sales and audience loyalty far more than any other channel. This is great news for small business owners who are developing their brand in the local market.
Among the most popular and proven email-marketing services are UniSender, SendPulse, MailChimp, GetResponse, Sendinblue. Their interface is clear and convenient, and the plans are acceptable.
Keep your PPC Low-Budget
If you have pay-per-click billing, social platforms only make money when someone clicks on a link in your ad. If your teaser doesn't generate many clicks, you don't pay. Good for you, but bad for social media.
This is an effective way to reduce the cost of an advertising campaign. You will only pay for clicking on the ad, nothing more.
Organize Community Events
Plan an event or workshop that will benefit your clients. Print flyers and post them on community message boards (libraries, cafes, community colleges). You can also use the potential of social networks to do this: just publish a series of posts about the upcoming event.
If you are unable to act as an organizer, attend any local event that may benefit your business. You never know where you'll find your next client or business partner.
Make your LinkedIn marketing more effective
LinkedIn is one of the leading social networks. You should consider using its potential to grow your business. Keep the following tips for using e-marketing for business:
use advertising updates;

be sure to add visual content to your profile;

make real connections with your contacts;

tag your contacts in messages;

focus on small local discussion groups;

target your profile to customers: LinkedIn is not an online resume;

develop existing contacts instead of adding new ones.
There is an important nuance — LinkedIn was made for business, it is tailored for professional contacts, therefore it is often used in B2B. The social network is well suited for promoting companies engaged in the IT sector, medicine, and pharmaceuticals, selling equipment, creating and promoting sites.
Turn employees into ambassadors
A well-known brand is the result of a strong corporate culture and the actions of the employees involved. Most companies make the mistake of putting all their efforts into marketing campaigns when the real secret is to invest in their people.
Employee engagement will convince customers and partners that your company can become stronger. According to Gallup research, engaged employees are more productive, improve customer experience, and are more likely to stay with their employers. You need to understand what truly motivates the employee to get involved in what they do.
What can be done to make employees become brand ambassadors? Encourage employees to be active on social media. By doing this, you will theoretically increase your customer base, sales, allowing employees to play an important role in this process.
Try Referral marketing
Another small business marketing strategy is the referral system. The cost-effective method has proven itself in increasing sales. Word of mouth is a powerful tool when people decide to buy a product or service. A satisfied customer can do more for your brand than any ad campaign. You can encourage the customer to make another purchase by making a gift or offering a discount.
Here are some statistics to prove the value of this strategy:
74% of consumers believe the recommendation is the main factor influencing purchasing decisions.

77% of consumers are more likely to

buy a new product if it is recommended by friends or family.

According to referral marketing statistics, referral customers have 37% higher brand trust.
Pamper your existing customers
Let your clients feel exceptional. It's a powerful sales tool that will give you and your company a long-term competitive advantage.
Send them a surprise message, "Thank you for being our steady customer." It could be email, gift card, or book. Call them regularly just to check, say hello, and wish them all the best. Make sure there are no conditions attached to these calls.
They will reward you with their loyalty, purchases, and most importantly, tell their friends and colleagues about you.
Use SEO for your website promotion
The digital marketing market is changing rapidly. Technologies, user interests, and expectations are changing. And those who continue to adhere to the "classic" approaches to business will ultimately fall behind hopelessly.
Today, an SEO specialist shouldn't not only select keys, write texts, buy links, but also know the basics of marketing, programming, and design. Patterned actions are working less and less efficiently, which means it's time to experiment in the search for better solutions.
Pay attention to details: page load time, image size, and code optimization. Forget about outdated techniques like spamming, cheating behavioral factors, running through profiles/directories, and so on.
Create a Forum on Website and Social Media Groups
The client often wants to say much more than we think. Create a forum on your website or a group on social networks. This will allow you to successfully solve several problems at once:
Your brand will become closer to the client.

You will find out exactly what customers think about your brand's products. This will allow you to improve services and production.

You will be able to convey your values, tell about the mission of the business.
This engagement of customers with something in common will create a large community of people interested in your brand.
Use Branding on Social Media
Branding is an important tool for marketing your business with no budget. Its task is to form certain associations with your company or product in the minds of consumers.
Brand promotion in social networks is not a one-time event, but a long-term process. It's important to maintain regular communication with the audience, while coordinating various communication channels. It includes the following steps:
Information gathering. Before launching a campaign on social networks, you should study the target audience, the activity of competitive enterprises, as well as the brand itself being promoted.

Strategy formation. Using the information, you can create a long-term promotion plan, which details the key goals and indicators to be achieved.

Content preparation and launch. It's important to create quality content that will be interesting to users for promotion. This includes the text of ads and publications, unique photos, and videos.

Analysis of the results. It's important to regularly check the effectiveness of all the instruments involved.
How to do digital marketing for small businesses the right way?
Your digital marketing tactics should align with your business goals. Before doing anything else, make sure your goals are clear. You know exactly where you are now. But where do you want to be in a month? In a year? In ten years? Knowing this will help you get started. The content plan is intended for this purpose. Before you start working on it, follow these steps:
Identify your ideal customer.

Determine exactly how you want to serve your ideal customer.

Find out where the most suitable location for your client is.
Based on the information received, develop a content plan that will reflect your strategy for posting on social networks and the development of the company as a whole. This will help to successfully market a small business.
Internet Marketing and automation — is it cheap?
There are several advantages of automation. It saves time and effort, allows you to focus on new ideas instead of just copying the same content on different social networks.
You need a technical backend to collect and process the data that you will collect in the process. When someone visits your landing page to fill out a request, this tool will help you analyze the potential customer's behavior on your page and optimize it for repeat communication.
One of the most convenient marketing automation services for a small business is Postoplan. Its services are fairly inexpensive. The service costs annually. For this price, you get the opportunity to maintain accounts in various social networks, platforms, and messengers (Facebook, Instagram, Telegram, Twitter, LinkedIn, WordPress, WhatsApp). You'll have an analytics tool, powerful post editor, and content planner.
Conclusion
It's helpful for a new entrepreneur to seek advice from more experienced businessmen. There're many free resources and blogs about SEO, social media promotion, and more. Keep in mind that marketing strategies that work are constantly changing. Don't stop learning.
The internet is full of information. Use it. Also, use our small business marketing tips. They will help you advertise your brand at a minimum cost.