Boosted Posts vs. Ads on Facebook: Differences & Example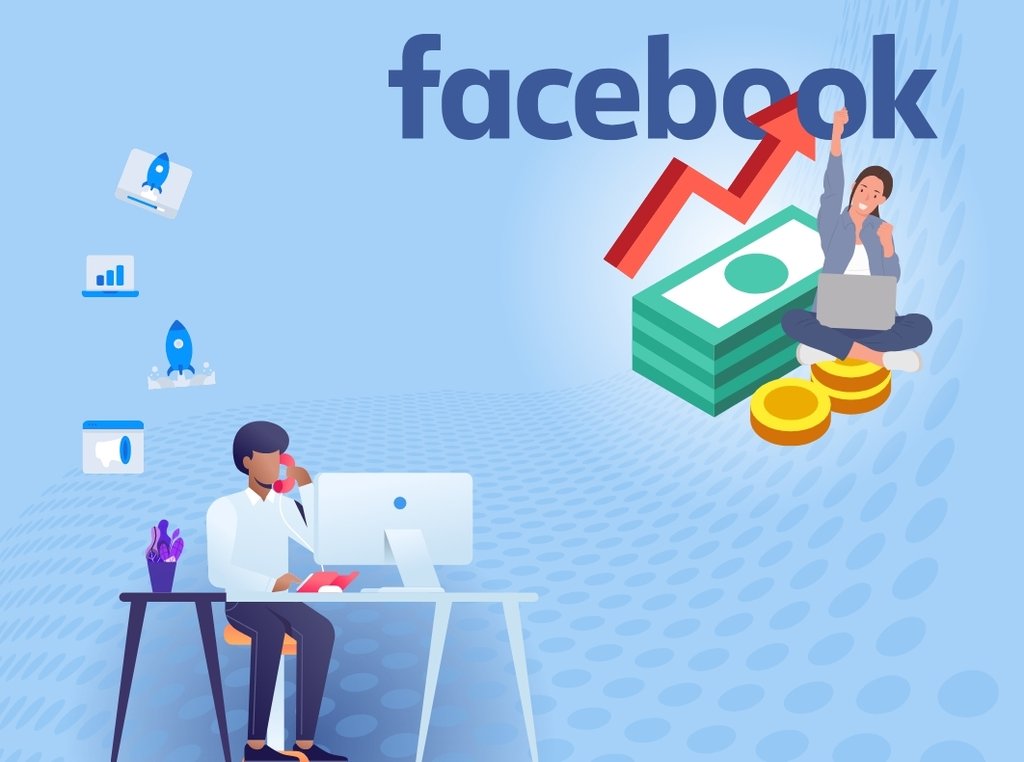 To try Facebook advertising or not – that is the question.
In the digital marketing world, where organic traffic is the king, the value of social media advertising and boosted Facebook posts and ads, in particular, seems to be plummeting. But, in reality, both strategies are still a great way to give your brand extra exposure if you use them in moderation.
In our guide, we will share the specific features and differences between a Facebook ad and a boosted post and guide you through the steps of promoting posts on Facebook.


Table of contents:
What are the Differences between an Ad and a Boosted Post?
A boosted post and a Facebook ad sound like two different things. But it's pretty hard to tell the difference, considering that both of them look the same in Facebook Feed, with the Sponsored tag at the top and a clickable link:
Credit: LSE
So, how to tell an ad and a sponsored post apart?
Here's how Facebook defines these two notions.
A boosted post is any organic post created for your account timeline that you put money into to promote to a specific audience.
A Facebook ad is a Facebook marketing strategy involving a paid message created through an Ads Manager that a business can upload to this platform.
So, the first and most obvious difference is that ads need optimization via Facebook Ads Manager, and boosted posts do not. But there are quite a few other distinctions beneath the surface. Here's a graph that represents the contrast between a boosted post and an ad:
What is better, a Facebook ad or a boosted post?
While it might seem that Facebook ads are more flexible and offer various targeting options, it would be a stretch to call them superior. Boosted posts also play an essential role in increasing Facebook activity. Besides, they don't require much effort – you will see the entire process of promoting a post a bit later.
That said, you should make a well-informed decision whether to invest in a Facebook ad or a boosted post. That's why let's take a look at both of these strategies separately.
Characteristics of a boosted post
Even though an average Facebook user won't be able to tell whether a promoted piece of content is a boosted post, it has a few peculiar features:
uses content that already exists on a Facebook profile

has its own metrics to track

includes a call-to-action button
Here's an example of a boosted post from The Wall Street Journal. It's a simple link to an article that a source wants to promote, plus a short description of what the reader is in for:
Credit: The Wall Street Journal
If your company is hiring, you can also boost a post to attract more potential applicants:
Credit: Foxelli Group
Basically, sponsored posts have it easy – you can promote one with a few clicks without having to pour in hundreds of dollars – a boosted post can cost as little as $1 a day.
Characteristics of an ad
The story is a bit different with Facebook ads. As you might have already noticed, they are a bit more versatile but also difficult to create.
Here are the main characteristic features of a Facebook ad:
is more promotional in nature

can be added to different places

allows different ad formats
Most often, you'll spot Facebook ads from e-commerce stores in the form of a carousel with an individual link to each promoted product:
Credit: Notebook Therapy
Special offer ads are pretty frequent in the Facebook Feed as well:
Credit: The New Yorker
And, of course, you will see no shortage of ads in the right-hand column:
As you've noticed, you have every opportunity to be creative with Facebook ads. And, if you're worried about the ad's visibility, you can always place it on the right reel of the main page.
What Are the Benefits of Boosting a Post?
If you're gravitating towards giving a boosted post a try, but still unsure about the results or have a limited budget, here are a few benefits of promoting a post that might convince you:
It's easy

. Running a Facebook ad requires a thorough knowledge of Ad Manager. But boosted posts aren't that demanding – the most tiresome job you will have to do is pick the content to promote.

You get the opportunity to reach more people

. If you pick the post that has been performing well in terms of engagement, boosting it will double the impressions and improve your reach.

It's possible to promote your post on Instagram

. This way, you will get more exposure and access to a wider audience.

Boosted posts deliver higher engagement

. Besides views, leads, and messages, engagement is the core objective you can set for a promoted post.

More right people see your content

. You can set the specific audience for your sponsored post to target, which can positively affect conversions later on.
That being said, promoted posts still have a few disadvantages:
You can't turn your post into a carousel, side ad, or apply any other formats to it.

The number of objectives for a boosted post is limited.

There's no bidding option.
So, the final choice will depend on your objectives. If you want to get more conversions or increase sales, a boosted post is not your best bet.
What Are the Benefits of Running an Ad?
As we already mentioned, Facebook ads are much more versatile compared to boosted posts. There are several advantages that you can benefit from:
You can set more objectives

. When you create a Facebook ad, you have a more comprehensive selection of goals to pick – brand awareness, reach, app installs, traffic, lead generation, messages, conversions, engagement video views, catalog sales, and store visits.

Facebook ads offer plenty of placement opportunities

. You can choose from the Facebook Mobile or Facebook Desktop news feed, Facebook news feed side column, Instagram (including Stories), Messenger, Instant articles, and Audience network.

It's possible to target lookalike audiences

. These are people who may be interested in your product and share some of the demographics and psychographics of your target audience.

You get access to in-depth manual bidding.

It's possible to specify your maximum average bid and a maximum per-rate bid and choose whether you want to pay for impressions, clicks, page likes, etc.

There's no shortage of ad formats.

You can choose between the well-known carousel, video, Stories, Canvas, articles, or go for a more simple image format.
Ads on Facebook are undoubtedly a more flexible option compared to promoted posts, but they still have a few significant drawbacks you should take into account:
A Facebook ad campaign can be pretty expensive.

You can have a hard time understanding the metrics involved in tracking Facebook ads.

You need to have a deep understanding of your target audience, its demographics, psychographics, purchase patterns, and behaviors to run a successful Facebook ad.

There's a risk of advertising to dormant or fake Facebook accounts.
It all boils down to one conclusion – evaluate your ad objectives and resources available to your business. If you haven't tried Facebook ads yet, start low by boosting a post and see whether the Facebook algorithm will work for your benefit.
How to Boost a Post on Facebook?
So, you've decided to give a boosted post a try. Excellent idea – promoting an existing post will give your brand extra exposure and engagement.
That being said, not every Facebook post can be boosted. Here are the Facebook post types you can't promote:
cover photos

profile pictures

draft posts

notes and posts containing a link to a note

scheduled and live videos

albums

shared posts (including albums)

check-ins on a map and any location

status updates

a file upload

posts related to events

video playlists

political endorsements
Facebook will notify you if the post can't be sponsored with a button saying Boost Unavailable:
Another question that might bother you is how to pick the post that's worthy of being promoted?
The answer is post engagement.
Your task is to go through the previous posts on your Facebook Business page and search for those that have collected more impressions than others. To do that, you need to visit the Facebook Insights page and select the Posts tab:
Next, you will see the list of posts. Browse it and pick the ones that performed the best in terms of engagement and reach:
Besides engagement, you should also consider the topic that the post covers and whether it's in line with your target audience's interests. Obviously, the post should deliver unique value and be highly relevant.
Now, let's jump into the process of boosting a post on Facebook.
Step #1: Go to your Facebook page and pick a post to boost
The first thing to do is browse your page and find the right post. You already know that, before boosting it, you should check the post's metrics.
Once you choose the best option, click on the Boost Post button underneath it:
Step #2: Set the goal
Once you click the button to promote a post, you will jump to a page with the campaign objectives. Your first task is to set the goal for your boosted post, or it will be set automatically – the Facebook algorithm will choose the goal based on your account settings:
When you click on the Change button, you will see an entire selection of marketing goals and the results they can deliver. Choose the one that suits your target audience:
Once you're done, click on Save and proceed with the next step.
Step #3: Choose a CTA button
On the Boost Post page, you will see the selection of CTA button options in a drop-down menu:
The CTA button will be added to your post both in your page feed and when it appears as sponsored in the news feed. Beware – you can't remove it or change it once the post is up.
How to choose the right button?
Make your choice based on your goal. If you want to get more messages, the Send Message button will be more appropriate. And, if the goal is to get more link clicks, you should choose a button according to the nature of the link.
Note: once you pick the button, Facebook will ask you to provide a website or a webpage to which you would like to direct traffic.
Step #4: Define your audience
Now, it's time to choose who you want to target. You already have the pre-set audience you can promote your post to – people who like your page, those who like your page and their friends, and people you choose through targeting with the audience details (which you can edit):
As you might have noticed from the screenshot above, you can also create a custom audience. Once you click on the Create New button, a window will open containing the demographic details you should add:
Note: the more specific you are about your audience, the narrower will be the reach of your campaign.
Step #5: Set the duration and budget
Next, it's time to choose the duration of the campaign. Facebook automatically sets seven days, but you can make your campaign last longer:
Of course, the higher your budget is, the more people your post will reach. You can also choose a currency that is more convenient to you.
Step #6: Choose a payment and a placement method
You have control over the placement options for your boosted post. For sponsored posts, there are only two placements – Facebook and Instagram:
It's also possible to turn on Facebook Pixel. It's an analytics tool that supplies you with ad metrics to help you better understand the actions visitors take on your website. In other words, these metrics show whether you're targeting the right people.
The final step is to choose a payment method:
You need to edit the location and currency, business and tax info, and your payment method if you haven't set it already.
When you're done filling out all the details, click the Boost Post Now button below. Facebook will show you the post preview, and if everything there fits your needs, you should click on the Boost Post Now button again, and your post will be up and running.
While editing the campaign details, you might also notice these details on the right side of the screen:
These are the estimated results you should get from your Facebook boosted posts based on the timeline and the budget. This data will change if you make any adjustments to your total budget and the duration of the campaign.
Now Over to You
Is boosting a Facebook post will get your money's worth?
Theoretically, it will. After all, it's an excellent opportunity to get some extra exposure and raise brand awareness for a relatively low price. If you're not sure, you can start as low as $7 to see if boosting a post brings you at least some engagement.
Nevertheless, you can't keep boosting your posts if your content is low-quality and your presence is inconsistent. That's why you should optimize your posting schedule first – it will secure good activity on your account and deliver consistent engagement.
Postoplan is a great solution for every business looking for a tool to create a comprehensive content plan. It will upload Facebook posts automatically and even offer you unique content ideas for every day.
The best part is – you can use Postoplan for free! Sign up today to add unlimited accounts, users, and campaigns.
Frequently Asked Questions (FAQs)
Still got some questions that make you doubt the efficiency of boosted posts and Facebook ads? Here are some answers that will give you some peace of mind.
Is it better to boost a post or create an ad?
It's better to combine both strategies. Boosted posts give you more engagement and extra reach, while ads can help you turn your growing presence into real results. But, if you're on a shoestring budget, boosted posts are a better and cheaper option.
How much does it cost to boost a post?
Boosting a post costs $1 a day. Your final expenses will depend on the duration of your campaign.
How does the audience size affect the boost?
There's no size-fits-all when it comes to selecting the audience for a boosted posts. However, bigger is not always better. Make your audience more specific for your post to reach the right people.
Can you boost a post to a specific location?
Yes, you can. Simply pick the necessary locations when optimizing the audience for your boosted post.
Does boosted post go straight to the top of the news feed?
No. It will appear in Facebook's news feed and Instagram feed is you choose it as a placement option.
Is boosting a post worth it?
Yes, if your goal is to improve brand awareness, get website visits, leads, messages, calls, etc. Besides, it's inexpensive – only $1 a day.