Boosting on Facebook — complete actionable guide for 2021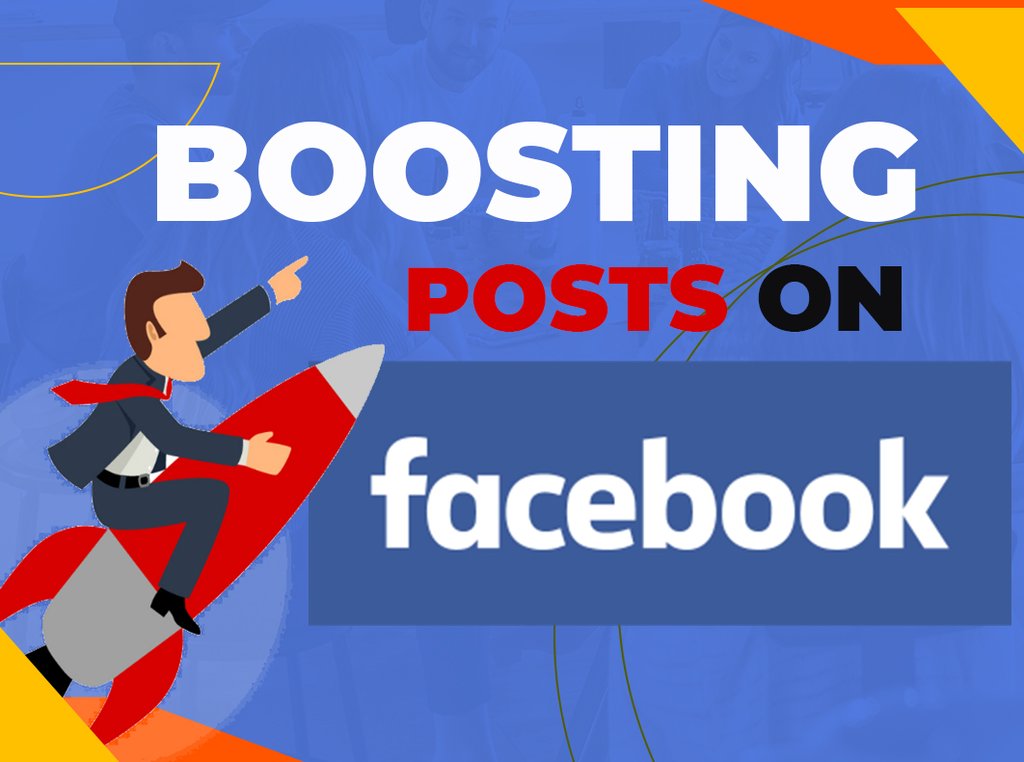 Facebook Boosting has significantly reduced its reach over the past few years. Therefore, when you post publications, only a small part of your subscribers will see them.
However, with the help of the Boosting Posts Tool, you can significantly increase engagement. It is not that difficult if you are careful and follow the instructions. We have analyzed all the questions that may occur when setting up advertising campaigns and provided the information below to help you. You will learn how to take advantage of Facebook boosting.
Table of contents:
What does it mean to boost a post?
It would seem that Facebook boosting is easy. Enough to press a button, select a couple of options, and that is it. It is a misconception. Moreover, many marketers don't recommend doing this, arguing that it is a waste of money. But is it so?
Facebook recently announced changes made to its ad algorithm. Time spent on organic search and promotion will be much less. The post promotion will be based on its content. Preference is given to "meaningful content": the more interactions you have (not likes, but comments and reposts), the longer your post will stay in the news feed. Posts with few interactions will be removed from news feeds. Such an algorithm was done, according to Facebook, to unload news feeds, which are heavily overloaded.
So, when you promote a post, Facebook creates an advertising campaign for promoting it. The reader, of course, will say — so what? It is the goal — to promote! The question is, why?
Facebook optimizes the promotion algorithm depending on the task. For example, if your goal is to get more clicks on a link to a site, in other words, to redirect traffic, Facebook will optimize for this purpose. If the task is conversion, then the Facebook algorithm will analyze everyone who has already been converted and try to find similar people (with the same interests, demographics, etc.) first.
When we promote a publication, the algorithm will be optimized to get more interaction from this publication — getting likes, comments, reposts. And you will pay for every like, click, comment, or repost. Even if your friends like or repost as a sign of solidarity, you spend money on it.
Facebook boost post targeting
To boost posts on Facebook correctly, you should know that there are different targeting options:
1. Customized audiences. Custom audiences are created by uploading a client database of email addresses, phone numbers, Facebook user IDs, app user IDs.
2. Locations. It is a good option if you have a local business. It's important to know that geotargeting is not available in all countries.
3. Age. You can choose the age range of the people for whom your ad will be relevant.
4. Gender. Customize your campaign based on the gender of your users.
5. Languages. You can choose the language of the targeted audience.
6. Detailed targeting. It's a powerful tool. Particularly if the advertiser is trying to enter new markets or use cold traffic — i.e., people who have not heard about the company products/services before. The detailed targeting includes such points as users' demography, interests, behavior.
You can also read our guide on how to start an advertising campaign on Facebook.
How do I boost a Facebook post?
So, the most crucial moment has come: you'll learn how to boost posts on Facebook. First, we'll talk about the types of advertising campaigns. Then we'll describe the Facebook boosting process step by step.
Ad manager campaign types
1. There're different types of Facebook ad campaigns. They can be used for various purposes.
Increase brand popularity. When choosing a campaign type, you determine the criteria for which Facebook optimizes your ads and what you'll pay for (views, clicks, likes, etc.). And the algorithms will optimize ads both in terms of the maximum number of impressions and increase the reach.
2. Attracting attention to the brand (increasing traffic, engagement, video views, generating leads). For example, the "engagement" campaign type is for advertisers who want to interact with users on a social network. It means motivating the reader of the post to like, write a comment, subscribe to a page, or put "I'm going" under the post about your event.
3. Increasing the number of conversions. An advertising campaign with the purpose of "Conversion" is designed to force people to take actions on a website or application that you want. By choosing such a goal, you can create an ad that will help you increase the number of conversions on your website or app, increase catalog sales or run dynamic ads for local POS.
Choose correct targeting
Now the most significant part: how to boost a post on Facebook.
When creating a post that you want to promote immediately after publication, click the grey Boost Post button in the bottom right corner.
If you want to promote your already published content, click the blue Boost Post button in the lower right corner of the post you wish to advertise. You can also go to the Insights tab, which contains all your posts. There will be a Boost Post button next to each post.
After clicking the Boost Post button, you will be taken to a special targeting menu.
You have two options:
1. Send the readers of the post to the site.
2. Make people react to the publication (leave a comment or share).
In the first case, the ad will be configured so that the post will be shown to people who are most likely to follow the link. In the second case, the post will be presented to people who are most likely to interact with the post on Facebook.
Be sure to target your audience. By default, you can include both the people who currently like your page and all followers and people. For most posts, it's still better to target a specific group of people. Accept demographics, age, location, gender, interests.
If you want to create a specific audience for your enhanced post, select the Create New Audience option.
You have the opportunity to customize the audience as you wish. You can define the location, age range, and interests of the people to whom the post will be shown.
There are three audience options:
1. People who view your page for the first time thanks to the targeting.
2. People who like your page.
3. People who like your page and their friends.
Each type of audience has its characteristics and benefits. It is recommended to choose the audience based on the goal of your ad campaign. If you want to make your brand more recognizable, you can try Audience Insights research using the first option. If you wish to engage your audience, choose the second option. The third option is applicable for both working out a cold audience and engaging.
Optimize wisely
For Facebook boosting to give the best results, the social network provides a choice of placements. You can leave this setting as the default for automatic placement. If you choose this option, Facebook's algorithms serve your ad where it performs best. You can also disable this option and boost posts only on Facebook, but not on Messenger or Instagram.
After determining your target audience and placing the post, choose a budget for your campaign. Remember, the minimum is $1 per day. Once you fill in this parameter, the system will calculate and show you how many people will see your post if you decide to boost that post.
You can also determine how long Facebook boosting will last. By default, you can choose one day, seven days, or 14 days. You can also choose to show your ad until a particular date in the future.
Choose the right ad option
You can pay for an advertising campaign on Facebook in any way. To do this, you only need to enter your data.
You have done everything necessary for boosting posts on Facebook. The social network analyzes all published posts, so it'll take some time before you see your post. To stop worrying, check the status of the boosting posts in the Ads Manager.
FAQ
We have collected answers to the most popular user questions about Facebook boosting.
How much does it cost to boost posts on Facebook?
The cost of Facebook boosting depends entirely on your resources. You enter the total sum of money you plan to spend, and the social network will evenly distribute it until the end of the chosen period. The minimum cost of an advertising campaign is $1 per day.
How does boost post work on Facebook?
If you want your publication to appear in the news feed of the chosen audience for a while, use boost post on Facebook. It is an efficient way to increase post popularity and engagement.
Should you boost posts on Facebook?
Facebook boosting posts can be worthy in some cases. This method will increase engagement. You can use it to advertise important events or announce a limited-time sale. You will also be able to promote posts to a custom audience and, in that way, increase the effectiveness of your content.
Why can't I boost my post on Facebook?
It may happen for one reason:
The text or image contains information about the race, religion, age, sexual orientation, gender identity, disability of some audience members. It is better to focus on the product or your company's services.
Can you boost a personal Facebook post
It was once possible. Unfortunately, this option is currently limited to pages only.