Facebook Boosting: A Complete Useful Guide for 2022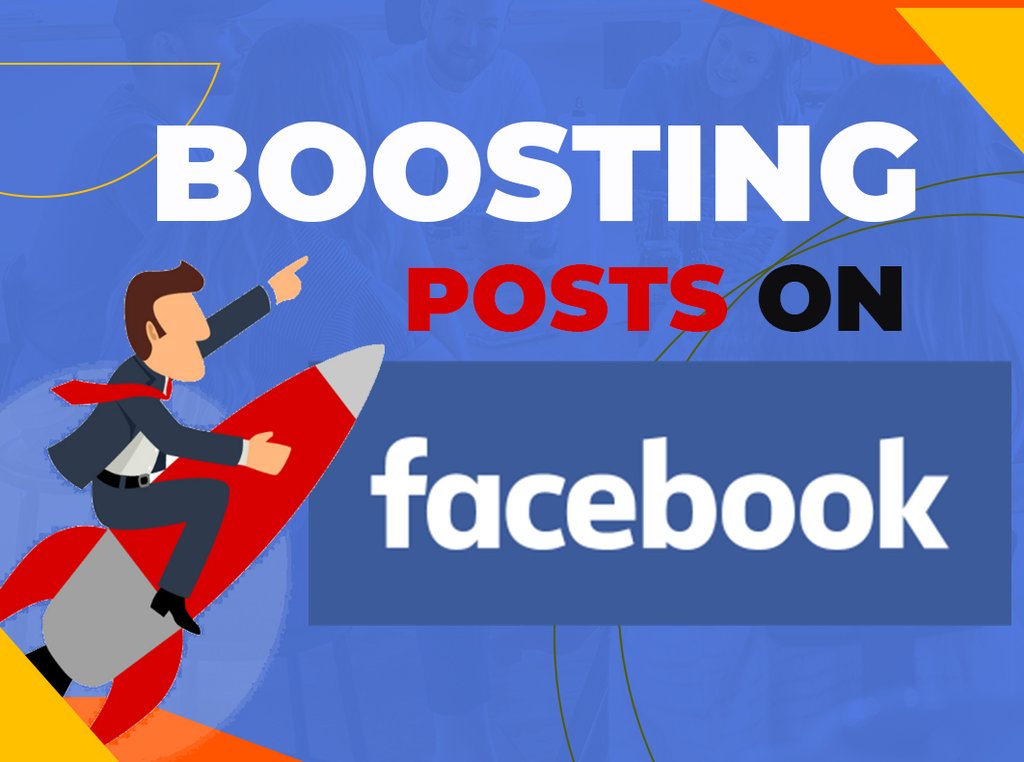 Over the last few years, the reach of Facebook Boosting has substantially decreased. As a result, just a small percentage of your existing subscribers will be opportune to view your publications.
You may, however, greatly enhance engagement by using the Boosting Posts Tool. If you are diligent and follow the instructions, it is not too difficult. We examined all of the issues that may arise while launching advertising campaigns, and the expected reach of Boosting ads on Facebook has significantly dropped in recent years. As a consequence, just a small portion of your current subscribers will have access to your unique publications. To assist you, we've published the following information. You'll discover how to use Facebook boosting to your advantage.
Table of contents:
1. What does it mean to boost a post?
2. Facebook boosts post targeting
3. How do I boost a Facebook post?
Ad manager campaign types

Choose correct targeting

Optimise wisely

Choose the right ad option
4. FAQ
How much does it cost to boost posts on Facebook?

How does boost post work on Facebook?

Should you boost posts on Facebook?

Why can't I boost my post on Facebook?

Can you boost a personal Facebook post?
What does it mean to boost a post?
It appears that Facebook boosting is simple. It's only a case of pressing a button and selecting a few alternatives. It is a misunderstanding. Furthermore, many marketers advise against doing so, claiming that it's a waste of time and money. Is this the case?
Changes to Facebook's ad algorithm were recently announced. The amount of time spent on organic traffic and advertisement will be significantly reduced. The post will be promoted based on its own content. "Meaningful material" is prioritised: the more exchanges you have (not from likes but reposts and comments), the longer your content will stay up in the news stream. Posts that receive fewer remarks will be deleted from the news feeds. According to Facebook, the algorithm was created to unload severely overloaded news streams.
As a result, when you encourage a post, Facebook runs an ad campaign to promote it. Of course, the reader will ask, "So what?" The objective is to promote! Why is that, exactly?
Depending on the assignment, Facebook optimises its promotion algorithm. For instance, if your objective is to grow the number of clicks on a link to a website or to redirect visitors, Facebook will optimise for this reason. If the aim is converting, then the Facebook search engine will look at all those who have initially been converted and endeavour to discover others who are similar to them (in terms of hobbies, demographics, and so on).
The search algorithm is tweaked to encourage greater involvement when we boost a publication, such as likes, video views, comments, phone calls, and reposts. Every like, click, remark or repost will cost you money. You spend your own income on it even if your family and friends like it or repost it as a show of solidarity.
This can be done automatically from old posts or manually whenever you want to boost a post.
Facebook boosts post targeting
To properly boost posts on Facebook, you need to be aware of the following targeting options: Names, gender, age groups, locations, and target audience. Based on your audience, which is very important during ad campaigns, they are three levels/types, i.e., specific, fairly broad, and broad. Based on your selected parameters such as keywords, age, gender, location, etc. The Facebook algorithm will tell you your audience size and the audience type indicated by the green line.
Targeted audiences. Customised audiences are built by inputting a client database containing phone numbers, email addresses, Facebook login Details, and app user Identification.

Geographical locations. If you are the owner of a local business, this is a great option. It's vital to note that not all nations support geo-targeting.

Age. You can select the age category of the people who will see your advertisement.

Gender. Adapt your campaign to the gender of your audience.

Different languages. You can select the language of the intended audience.

Specific targeting. It's a very effective tool. Especially if the marketer is attempting to break into new areas or use ice cold traffic — that is, people who have never heard of the company's products or services. Demography, behaviour, and interests are all factors in the detailed targeting.
You can also check out our exclusive guide on starting a Facebook advertising campaign.
How do I boost a Facebook post?
So now comes the most important part: you'll discover how to increase Facebook postings. First, let's go over the different forms of advertising campaigns. Then, we'll walk you through the Facebook boosting procedure step by step.
Ad manager campaign types
To be successful in your ads campaign, you have to set it to meet specific goals or the type of users you are targeting. Below is a screenshot that shows the various plans; for instance, are you looking to get more website visitors, gain more leads, or more calls.
This campaign can be utilised in a variety of ways:
Increase brand awareness. When you choose a campaign option, you decide what criteria Facebook will use to optimise your advertising and how much you'll pay (clicks, views, likes, etc.). The algorithms will also optimise ads to get the most impressions and increase the reach.

Getting people to notice the brand (enhancing traffic, video views, engagement, generating valuable leads). The "engagement" campaign category, for example, is for advertisers who wish to interact with social media users. It involves encouraging readers to comment, like, subscribe to a post, or write "I'm attending" in the comment section about your program.

Increasing conversion rates. A

conversion advertising campaign is aimed to compel users to take the desired action on an application or website. You can design an ad to help you boost the conversion rate on your application or website, increase catalogue sales, or run interactive ads for local points of sale by selecting such a target.
Choose correct targeting
Now for the most important part: how to boost a Facebook post.
Choose your desired ad type. Are you trying to create a new ad? Do you already have a Facebook post or an Instagram post that you can Boost instead, or are you already a professional who can create an automated generating ads campaign? Pick the right box for your needs.


If You want to create a new ad, click on the create new ad icon, and it will take you to a page where you can set your goals, decide how your ads will look like, review it, and link it to your social apps like WhatsApp, Skype, or Telegram and much more. When you are done and satisfied with your ads, click on promote now to finalise.
If you wish to promote previously published content, simply click the Boost\Promote now icon, which will lead you to your old post, where you can then select Boost and pay the required fees. You can also click on the Insights page to see all of your previous articles. Each post will have a Boost Post icon next to it.
You'll be directed to a unique targeting menu after selecting the Boost Post icon.
You can choose between two options:
Direct the post's readers to the website.

Get people to react to the article (leave a like, comment or share).
In the first scenario, the ad will be set up to show the post to those who are most likely to follow the link. In the second situation, the post will be shown to Facebook users who are most likely to interact with it.
Ensure you are targeting your audience. By default, you have the option of including those who have already liked your page, as well as all of your other followers and fans. It's still advisable to target a particular set of people for most posts. Accept factors such as age, location, demographics, gender, and interests.
Select the Create New Audience option if you wish to create a unique audience for your upgraded post. In there, you can Customise your audience by special title, age group, location, and size. When you are done, you can save and move forward
You have the option to tailor the audience to your preferences. You can specify the age range, location, and interests of those who will see the post.
There are three possible audiences:
People who choose your page through targeting

Individuals that like your page.

People who like your post and their Facebook friends.
Each audience has its own qualities and advantages. The audience should be chosen based on the purpose of your marketing campaign. If you wish to make your business more known, the first approach is to use the Audience Insights study. Choose the second option if you want to engage your audience. The third option can be used to warm up and engage a cold audience.
Optimise wisely
The social network offers a variety of positions for Facebook boosting to produce the greatest results. This value can be left as the default for automated placement. If you select this setting, Facebook's algorithms will serve your ad where it will have the best results. You can also turn off this feature and simply boost posts on Facebook, not Instagram or Messenger.
Choose a spending plan for your campaign after determining your target demographic and placing the post. Remember that the daily minimum is $1. So, what that means is let's say you daily expenditure is $20, and you intern to run your ads for 73 days. What you will spend at the end of those 73 days is a Total budget of $20.00 a day x 73 days = $1460.00 USD
You can also choose how long your Facebook advertising will last. Depending on your pocket, you can select one day, ten days, a month, or a year. You can also decide to display your advertisement till a specific date in the near future, and also you can pause your advert at any time that you wish. Also, all campaigns are flexible based on your expenditure. You can reach more users/subscribes based on the amount you pay for ads. The more you spend, the more users your ads get to and vice versa.
Choose the right ad option
You can pay for your Facebook advertising using any of the following methods:
Debit or credit cards are accepted (Discover, Visa, American Express, Mastercard, JCB)

PayPal

In approved countries, a bank account (debit card) is required.

In supported nations and currencies, local safe payment methods are available.
Just follow the instructions and input your personal Bank details in other to activate the ad.
You've completed all of the steps required to boost Facebook postings. Because the social network evaluates all published content, it may take a while for you to view yours. Track the progress of the boosted posts in the "Ads centre" or 'Campaigns' to cease worrying. There will be options to search for 7-, 30-, 60-, or 90-days old advertising. Pick the category that suits you.
You can also check business.facebook.com/creatorstudio. There you will have a great overview of your account from dates and time of publication, all the way to the amounts of likes and comments.
FAQ
We've compiled solutions to the most often asked Facebook boosting questions.
How much does it cost to boost posts on Facebook?
The average cost of Facebook boosting is largely dependent on your financial resources. You enter the entire amount of money you intend to invest, and the networking site distributes it evenly till the end of the time period you choose. A daily minimum of $1 is required to run an advertising campaign.
How does boost post work on Facebook?
Use booster post on Facebook if you want your post to show up on the news page of a certain audience for a period of time. It's a quick and easy technique to boost post popularity as well as engagement.
Should you boost posts on Facebook?
In some circumstances, promoting postings on Facebook is worthwhile. This strategy will boost participation. It can be used to promote big events on a limited-time sale. You'll also be able to boost pieces to a specific audience, which will help your content perform better.
Why can't I boost my post on Facebook?
It could happen for one of the following reasons:
Some audience members' race, age, religion, gender identity, sexual orientation and handicap are revealed in the text or image. It is preferable to concentrate on the item or services provided by your company.
Can you boost a personal Facebook post?
It used to be feasible. Unfortunately, this attribute is currently only available for pages.
Author: POSTOPLAN