Facebook Marketing Tips For Your eCommerce Store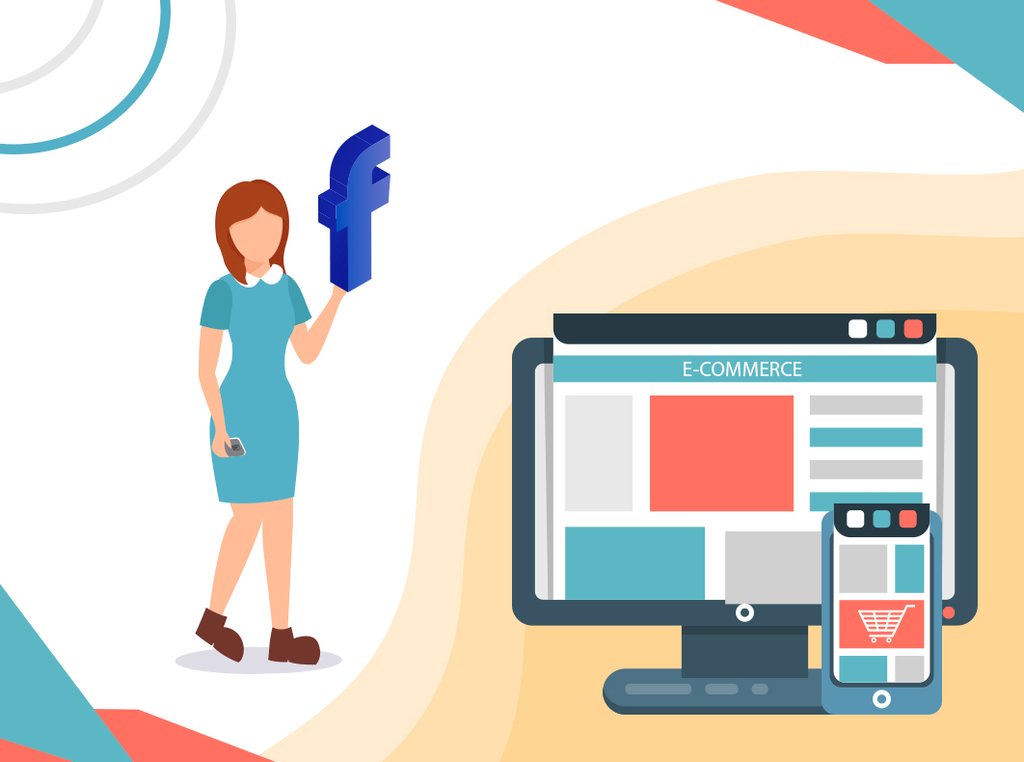 Facebook is beneficial for eCommerce businesses. The feed of this social network will earn you a portion of your sales, and also help you gain long-term attention and audience loyalty. Chances are low that your target audience would see your organic content without a money boost but don't give up on this traffic channel. The POSTOPLAN team created an article that will guide you through the nuances of Facebook's eCommerce strategy.
Table of contents:
Effective Facebook Marketing Strategy For eCommerce
Step One: Create A Page For Your Store
The first step is to create a Facebook page for your store. Post and organize information about all available products. Photos, descriptions, prices, reviews, and more. Add your brand story, tell people about your items: how you create them. why they are unique, how to use them. This will be the beginning of the brand formation.
Step Two: Сreate A Сontent Plan, Write And Publish Posts
The constant publication of content is necessary to keep in touch with the audience. This is how you will remind people about yourself, tell them about new products and make additional sales. A stream of publications attracts new customers. They will notice your page and the community around it, and make a purchase decision faster.
An example of the content for an eCommerce shop
Step Three: Configuring And Optimizing Ads
Include the ad setup in the Facebook advertising account in your marketing strategy to get more money from your eCommerce store. Big sales are impossible without it. The audience that came from the ads will stay with you on your Facebook page. That's why it's so important to keep filling it with new posts.
Step Four: Communicate With Your Audience
Communication with the audience is the essence of Facebook marketing. Here you can directly get feedback about your product or service. As well you can respond to negative customer experience and quickly eliminate it to maintain a high reputation as an honest and contactable seller. Audience loyalty is your most precious asset.
How to promote a shop on Facebook?
We have talked about the main steps of promoting an online store on Facebook. That's enough for now. Next, we advise you to use the ads manager of this social network in order to attract more potential buyers and earn more money.
Attractive Product Images
Facebook's marketing strategy for eCommerce is tied to attractive product images. Good descriptions and real people reviews are important, but a good picture is still a king. Make sure your product images fit in these claims:
Pictures are bright, clear, and eye-catching. Users scroll the Facebook feed very quickly. Your ads should have a chance to be noticed.
The main colors are not blue and white. Those are Facebook's colors, so users may mistake your ads for part of the interface during a quick view and don't click on it.
Images create an emotional connection between your product and a customer. For example, use photos of happy people who use your product. At least, make sure that the images don't look too photo stock-related (insincere, far-fetched, and so on).
An example of a live photo in a sweater ad
Include a Call-to-Action
The text of your ad should always contain a сall-to-action. Spelled out instruction leads to more sales. You can add to your text somеthing like "buy now", "place an order", "add to the shopping cart" and so on. The imperative makes people act.
Upload Product Videos
Attractive images are cool. But a more powerful instrument in Facebook marketing for eCommerce is a product video. You have a chance to show your product in action. Also, creative commercials get stuck in mind, so your customers will go back to your shop even though they did not buy anything at the first contact with your brand.
There are some tips for a successful Facebook marketing video:
Show some strong advantages of your eCommerce shop's product. Demonstrate its functions, emphasize how unique and irreplaceable it is.
Play on emotions. How does your product or service make a person feel? Describe it properly.
Make your video as short as possible. Commercial video doesn't have to contain a lot of information about your brand. But enough to spark an interest to click on the product link (about 15-30 seconds).
Send a simple message to your audience. Inspire them to make a single action: to buy, to order, to request, and so on.
Share Shop Promo
Setting up ads on Facebook for your eCommerce Store is an obvious solution. But you also can share shop promo on your page and ask your friends and followers for help. Don't give up on this advertising channel. At the very beginning of your journey of marketing for eCommerce on Facebook, this may bring you some sales.
New Products Announcements
Always make new product announcements on the shop's page on Facebook. This will fuel the interest of regular customers and attract a new audience. Don't do it too often though, once a season is enough. Otherwise, people will think that your products are of poor quality.
An example of a new product announcement
Scheduled posting
Scheduled posting has to be an integral part of Facebook's marketing strategy for eCommerce. This tool will make it easier for you to promote your store. You can create posts for a week or a month in advance, and they will be automatically published later. So you don't need to be distracted by this process and keep it in your head all the time. One of the services that can help with this strategy is Postoplan.
What can you do with help of the Postoplan:
Schedule your content for weeks and months ahead (for one or a few accounts at once).
Choose a time for posting when the target audience is most interested.
Post regularly and reach more traffic and subscribers.
Use two graphics editors.
Preview publications and see how they look in your feed.
Communicate with subscribers from Social Inbox.
Get a calendar of post ideas and suggestions.
We have a free plan that allows you to use an unlimited number of accounts on 6 social networks and messengers. It gives you a schedule-ahead period of 7 days, access to an Image generator, the ability to add frequently used hashtags, and many other features. Also, we have VIP status. It gives you privileges such as the ability to use 9 social networks and messengers as well as advanced features of the service. For example, video and GIF posting, putting more than 1 photo in a post, and so on.
A calendar of post ideas from Postoplan
Content optimization
Facebook marketing strategy for eCommerce has to include some content optimization. This will speed up your work and as a result, bring you more money. Here's what you can do:
Make templates for repeating posts. You probably have some repetitive content. This can be information about new similar products, promotions, and seasonal discounts. Create texts and graphics for the images.
Prepare posts for special dates in advance. Holidays, weekends, days of new arrivals in your store. You know about these dates a few months in advance. You can make the posts earlier so that you don't have to think about them later.
Have a number of good photos of your products in stock. This is necessary not only if you need to quickly publish an unplanned post. But also when buyers demand more photos to make a purchase decision. You can send them these images in private messages at any time.
Use a scheduled posting app. Postoplan will allow you to get rid of manual keeping of the post plan. Automatic posting will save your working time. You will be able to spend it on business development, not on the need to remember when to publish the next post.
Branding
Facebook eCommerce marketing strategy is a part of branding. This is a process of consistent and systematic creation of a brand that is popular among the target audience. The goal of branding is to create an image for your product and to form the audience's long-term preferences. The Facebook feed is a great platform for building your store's brand. Here, the audience sees not only your products but also the identity of their creator and seller. This bribes people and endears them to you.
Constant Facebook coverage of your product helps to create a recognizable brand. Customers constantly see your posts, interact with them and begin to trust you more. More and more people will know about you thanks to shares and reposts. Note that you need to take care not only of the quality of posts and the beauty of the logo but also about your reputation.
Social Proof
The reputation of your eCommerce Store is built on customers' feedback about your product and the experience of interacting with you. Make sure you respond to every comment and mention on Facebook, both good and bad. A negative opinion about your product will spread much faster than a positive one. Therefore, it is very important how you react to it and how you resolve conflict situations.
Make sure that your Facebook page has positive and neutral reviews from real people about your product. The most constructive and complete can be used for publication in a post or on a website. There should be more such reviews than negative ones. Do not write fake reviews yourself. This will weaken the audience's trust in your brand.
Engage the audience in the storytelling
People like to read good stories. Create some together with them. Tell customers how your product helped someone, solved a problem, made somebody happier. This has to be a real story. Offer the buyer a good discount for their stories. Engage bloggers and media influencers.