Good topics to write about in 2022 – amazing blog post ideas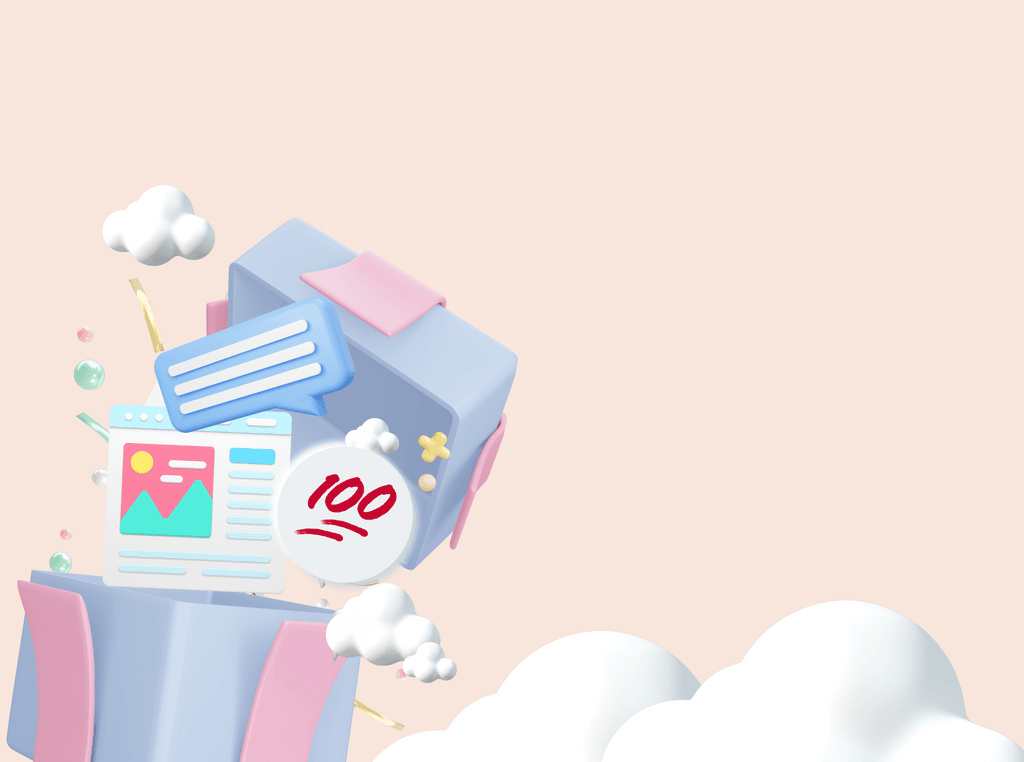 The process of finding good blog ideas can be kind of a struggle for newbies. Beginners do not know their audience quite still, so they doubt that it would be interesting for their subscribers to read. We collected some topics to write about in 2022, which will help you start creating fascinating content.
Table of contents:
Most popular blog topics 2022
Last year brought us some blog topics that we don't want to ever return to. However, some of them are still with us, so you can use them when looking for ideas for posts in 2022. Here are the most frequently mentioned topics of the past year:
Global COVID-19 pandemic: news and consequences

Freelance: how to get started, how to continue and maintain a work-life balance

Searching for a job, gaining new knowledge and competencies

Mental problem solving, psychology, coaching

The home version of fitness and sports

Home entertainment such as TV shows, movies, and computer games

Health care and proper nutrition

Human rights and their observance in different countries

Environmental issues, сlimate сhange, and sustainable development

Social media: impact on human behaviour and society
How to find blogging ideas
The best way to find topics to write about is to subscribe to a bunch of experts and influencers in your niche. Of course, we do not advise you to copy their content, but you can be inspired by their examples and see some post ideas that resonate with the audience. Besides, we stated below a few blog topics that will be useful to you.
Lifestyle blog topics
Lifestyle blog posts usually are some kind of instructions for everyday life. Such bloggers just document their living, and the options can be completely different: from survival on a small amount of money in a suburban area to a wealthy life in a big city. This is a modern version of a reality show, where viewers observe the actions and choices of a stranger.
There are 10 topics to write about in your lifestyle blog:
How do you get your money?
Your subscribers will be interested to know how you make the means of subsistence. Tell them more about your work, especially if you are a freelance writer, artist, musician, or representative of other creative professions.
Another category in your personal blog can be your hobbies. Describe in a few posts what you like to do for fun, such as travelling, board or computer gaming, writing TV series reviews, cooking, and so on.
A big topic for posts in a lifestyle blog is the blogger's habitat. Maybe you make interesting DIY decorations for it, have a couple of exciting stories about previous owners, or how you were looking for this property. Do you like your city and neighbourhood? Please share your opinion about what it lacks to get better.
Put a few posts about your friends and family in your blog, of course, if they don't mind a little publicity. The people around you will reveal you as a person to your followers and make them seem to be part of your social circle.
Your points of view and principles
In 2022 blog ideas are strongly tied to points of view and principles, people can subscribe or unsubscribe based on them alone. Share texts about how you are trying to switch to plant-based food, engaged in recycling, support certain movements, and so on. Write the truth, and you will gather the most loyal audience.
The everyday life of your pet
Сat or dog routine is the best blog idea ever! Write about how you got a pet, tell followers about its cute habits and behaviour, favourite toys and places to sleep, share funny photos and get an incredible number of reposts and saves of your content.
Story of your personal growth
We read blogs because we like to follow other people whose lives are often like the movies, and any good movie plot has a story development. Therefore, an excellent idea for a personal blog is the story of your personal growth, how you became what you became, what happened to you in certain stages growing up, and so on.
Your preferences in various fields
Personal preferences are the easiest topics to write about. You can make small lists of your favourite movies, TV shows, books, coffee shops and restaurants in your city, fashion brands that sell the best T-shirts in your opinion, and so on. This type of content will perfectly dilute your feed.
Now personal blogs that broadcast only the successful side of life are losing popularity. People are more interested in following those who are similar to them, who are having failures and difficulties in life the way they have. Share your insecurities with your followers, and they will give you support in the form of likes and comments.
The most interesting moments of each day
A lifestyle blog can not make it without content about the moments of the author's day. This type of post should be one of the recurring topics. So share with your audience some bright flashes of your everyday life. Like shopping with friends, your grandmother's cake recipe you are going to make, passing a new game on the console, and so on.
Inspiration blog topics
Inspiration posts are also a good idea for influencers with personal blogs. Here is a list of potential topics:
The must-try coworking spaces in your city after the pandemic is over

Interesting ideas for filling out a bullet journal

Secrets of an effective freelancer's daily routine

List of the best popular psychology books

List of the best books about personal growth

List of inspirational blogs/podcasts/YouTube channels

Your experience of sessions with a psychologist or coach

The story of a celebrity with a complicated life path

Some healthy habits, which have helped you get better

Your experience in decluttering your apartment

Insights you've learned by your age

Tell the audience about your project or product, and how it has changed your life

The best countries with a warm climate for wintering

The importance of building friendships in adulthood

Advantages of a minimalistic lifestyle

Yoga asanas for complete beginners

Meditation techniques that can be used in the office

How to achieve success with mindfulness

Signs of work burnout and how to deal with it

Top 10 valuable soft skills that everybody should have

Life hacks for overcoming social anxiety

The most beautiful places in your country definitely worth visiting

List of ideas for what to do in winter, summer, spring, and autumn

Your reasons for starting and continuing to run your blog

Steps to make your life more creative and interesting
Marketing blog topics
Content strategy for the business blog has to be serious and linked to a specific niche. But even here you should leave a place for storytelling. Here are some blogging ideas for such a specific topic:
Tell your audience how you came up with your brand

Newbie mistakes in your field that can be easily avoided

A small interview with an expert on an interesting question

Blog posts with questions and answers

Introduce your employees to your followers

Tell your subscribers about the philosophy of your brand

Blog posts about features of your product

Share a small piece of thematic knowledge

Describe one day of your company's work

Write a work-related joke and accompany it with a funny picture

The importance of lifelong learning and its benefits

Try to predict the future of your industry based on your experience

A list of "musts" for a career in your field

Tell your audience your plans related to the product

How to buy/order/receive your product

The real story of the customer whose life was changed by your brand

Make a small text tutorial on how to use your product

Share a story about one working day in your office

A blog post for collaborations: what are the conditions and how to contact you

Tell your audience what professional development courses your employees take

Pros and cons of working in your field

Rules for creating a healthy atmosphere in the team

List of books that every manager should read

Schedule of professional conferences in your field for the next year

Checklist for launching a product similar to yours
Fashion blog ideas
The content in a fashion blog is largely concentrated on photos and videos. However, you can also create interesting text posts in this niche. Here are a bunch of examples for you:
Your fashionable "yes" and "no" to the trends of the season in clothing

Tips for choosing a capsule wardrobe for different seasons and lifestyles

Styles in the clothing of different eras and how to use their elements nowadays

Review your followers' looks with comments about how to improve them

Post about how to style a particular thing: trousers, coat, blazer, and so on

Analysis of the style of a celebrity and tips on how to adopt it in a regular wardrobe

Unexpected clothing combinations that look beautiful and fresh

Write about slow fashion and its benefits for the environment

List of brands that do not use natural fur and leather

Alternatives to expensive fashion items from mass-market stores

List of books about style and icons of the fashion world

Things to rely on when creating a personal style

What luxury brand items are worth investing in

A blog post about how to remake old clothes with your own hands

Wardrobe ideas inspired by movie or TV series characters

A list of fashion shows worth watching for inspiration

What to wear for a job interview / a friend's wedding / going to the theatre and other occasions

List of clothes that are outdated and look bad

The principles of combining colours in clothing

Accessories you should buy to diversify your wardrobe

List of fashion designers to follow on social networks

How to start a career in the fashion industry as a model, designer, photographer, buyer, and so on

An important topic to write about: diversity in the fashion industry

Life hacks for the care and proper storage of clothing

What trends in clothing from the past should we expect in the future, in your opinion
Fun stuff to write about
Your followers could use a little fun, and blogs are primarily a means of entertainment in the first place, even professional ones. So you can write blog posts like these:
Funny stories from life with an instructive ending

Memories of ridiculous failures that did not cause damage

Insider jokes that representatives of your niche will understand

Quizzes with the ability to find out the answer in the comments

Prank your audience and reward those who expose you first with a discount
Random blogging
In the process of creating content, you may come to spontaneous blog ideas. These can be various activities with subscribers, such as Q&A sessions in the comments, sharing stories on a specific topic, and so on. You may also want to share a thought or quote from your favourite author, a relevant list of the current Grammy nominee's favourite songs, or your reaction to today's news. Do not forbid yourself such liberties and leave room for random blogging.
FAQ
What are good topics to write about in a blog?
Your blog topics should have a common outline that will combine posts and show subscribers what your blog is about in the first place. Choose two or three main theme lines on which you will build content; then your posts won't seem disjointed.
How do you write a catchy blog post?
Do not forget that even if your blog is on a serious topic, it should attract people, so try to make it enjoyable by using storytelling in your blog posts. And the service Postoplan will help you schedule your content and automatically publish it on time. This is very convenient when you need to publish a big story in your blog, consisting of several parts. You can pre-write it, then split it into several posts and put them on automatic publication in Postoplan. This way, you won't have to remember every time where you left off the storyline.
You can design posts directly in the service, accompanying them with hashtags and emojis, and see how the publication will look in the feed. Besides, after the publication, you will be able to see the comments of your Facebook subscribers in the "DM&comments" tool and respond to them here. No more switching between multiple browser tabs; all your followers will quickly get responses to their requests. Try these and other useful Postoplan features today for free.