How to become verified on Twitter? Actionable guide for 2022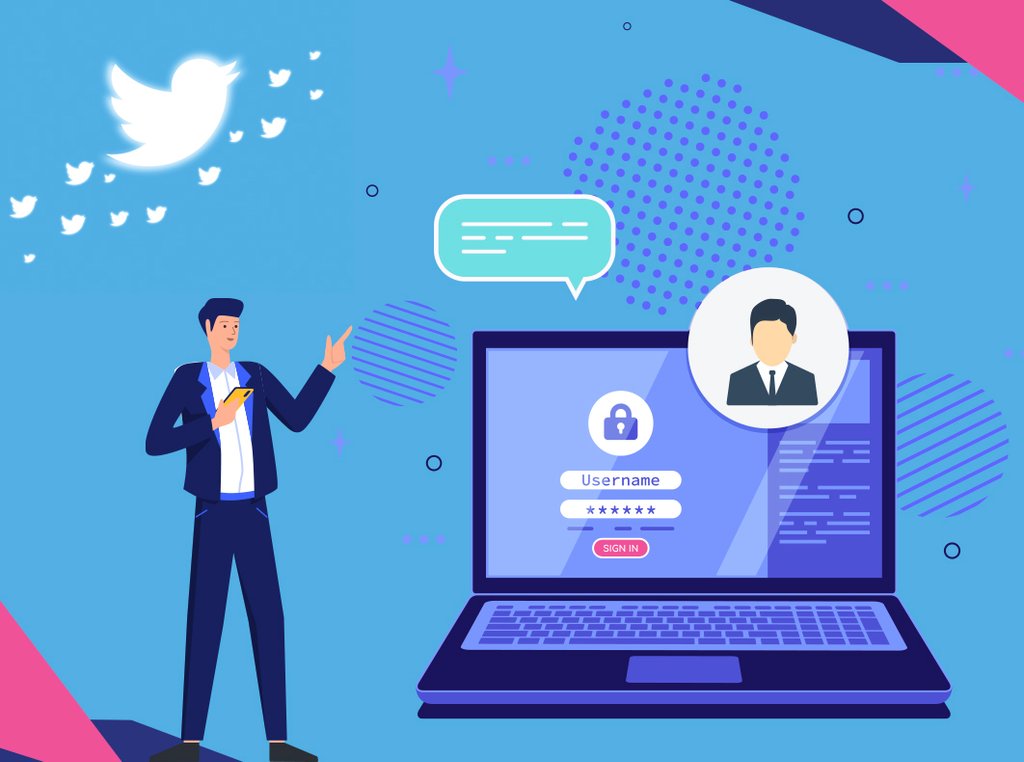 Twitter's updated verification policy went into effect on January 20, 2021, after more than three years of suspension by the service from its formal verification application process. The new policy was honed based on feedback from tens of thousands of users after Twitter confirmed in November 2020 that verification would resume next year.
Some new changes to the verification rules include less stringent requirements for profile data required to be eligible for verification, more detailed and specific categories for verification badges, and new regulations for removing the blue checkmark from a verified account if it is inactive or if a violation of Twitter's policy is detected. We're going to tell you how to get verified on Twitter quickly and without any problems.
Table of contents:
What does Twitter verification mean?
Verification — confirmation of the authenticity of an account. Twitter uses a special symbol — a verification checkmark, which means that the social network has verified the account and run by the organization or person represented in the account. If we are talking about a brand for which the Twitter platform is a site representation, then verified accounts contribute to the site's promotion on the Internet.
Why should you go for a Twitter verified account?
There are several clear benefits to confirming your status on Twitter.
You have a real opportunity to get more subscribers

Social network users will trust and respect you more

You will show that you can be an influencer or authority
You'll have a deeper connection with other users. Your replies, likes and retweets can never be hidden. Moreover, your content will be visible to as many social network users as possible.
How many followers to get verified on Twitter
It's not about how many followers you have. It also doesn't necessarily have to do with your position. There're cases where a person has been nominated for or received a Grammy, yet Twitter has failed to acknowledge. Then you see other users who have 400 followers and have the coveted blue checkmark.
The number of followers doesn't matter if you want to get verified on Twitter. It's important to be a real person and the ability to prove it. Twitter requires you to:
Confirm your email address and phone number

Submit your credentials to Twitter

Get approval from other Twitter users as a genuine and real person
How to get verified blue check on Twitter
Representatives of Twitter note that persons from the following spheres of life can count on receiving the coveted blue checkmark:
Music

TV

Film

Fashion

Government

Politics

Religion

Journalism

Media

Sports

Business and other key interest areas
Twitter created its checkout form based on feedback from tens of thousands of users. It allowed the verification procedure to become simpler and more accessible. We will provide step-by-step instructions on how you can go through the verification process.
Steps to take to get verified on Twitter
Fill out your profile completely
Your chances of being verified on Twitter will increase significantly if you complete your profile completely. To add all the necessary information, click "Edit Profile", then fill in each section with up-to-date and accurate information.
Remember that your name or the name of the organization must be authentic. It will help you pass the test without any problems. Entering your full name will allow you to find your account in Twitter and Google searches.
Add a verified phone number
It's easy to add your phone number to Twitter. To do this, you need to enter a verification code that the social network will send to your email address.
Confirm your email address
It won't take long to register your email address. To do this, you need to write it in the appropriate field under your username. Here's a good example.
Add your birthday
Below the line "Website," you will find a line to enter your date of birth. Click on "Add your date of birth", then type in the date you need. After that, you need to click on the "Save" button in the upper right corner of the screen.
Set your tweets as "public"
For successful verification, you need to make your tweets public. To do this, go to the privacy settings. After that, click on "Privacy and Security" and make sure the "Protect my Tweets" checkbox is unchecked.
Verification form on Twitter
As you go through the verification process, Twitter will ask you to sign in to the account you want to verify.
You will need to specify at least two accounts for confirmation, which will help Twitter identify the user. At the end of the form, there's a special paragraph in which you will tell the social network administration why you must go through verification. So prepare your reasons ahead of time.
More Tips to get blue mark from Twitter
Account verification can take a long time. To help you worry less and be sure to complete your procedure with success, follow these tips.
Get Active
Get regular tweets. It is one of the fundamental ways to increase interest in the content a brand publishes. Many companies have found success with their hilarious and sassy tweets. In addition to regularly writing and sharing new content, maintaining an active account also means:
Interact with other users' content by adding likes, retweets, and comments

Reply to direct messages, mentions and comments

Subscribing to other verified accounts and interacting with their content

Find new Twitter users to follow

Use hashtags to keep up with trends
Link to other verified Twitter accounts
This approach makes it possible to provide social proof that you have a real account. It is enough to @-mention any other Twitter profile. This practice is great for creating a strong Twitter bio that will help you get as many followers as possible.
If you are an individual, you can @-mention your employer, relative, or companion in the creation of a particular product.
If you are a company, you can mention the parent companies or venture capital firms that funded you.
Showcase Accomplishments
Your task is to make the profile as reliable as possible. To do this, you can place on the cover your main achievements, events in which you took part. It will help you establish and confirm your authority in a particular field of activity. Such a step will help in passing the verification.
Include photos and video
You can express a thought not only in words. But also with the help of photos and videos. Adding a high-quality visual component can lead to significant engagement.
If you prepare good material, you will write less! Despite this, you will achieve your goal, and people will appreciate your content.
It's much better for you when all post publishing operations are under control. Create a clear and understandable publishing schedule with Postoplan.
Postoplan is an innovative, automated social media and messenger marketing platform that lets you create, schedule, and promote content.
You wouldn't be doing Twitter marketing spontaneously but posting on social networks at the time you need. Using Postoplan, you can save up to 90% on social media marketing and provide up to 40% growth in the customer base.
The advantages of using Postoplan are:
unlimited number of accounts;

the ability to post to multiple accounts at a time;

two powerful graphic editors;

using not only standard social networks;

unlimited number of users: you can add colleagues or clients of your company;

if you experience creativity block, you can spy on the idea of a post in the calendar;

you will be able to schedule content publishing for months in advance;

the platform is integrated with Slack and WordPress.
You have a great opportunity to use a PRO account on the Postoplan platform for free for seven days. It is enough to understand the advantages of the proposal and learn the basic techniques of working with it!
FAQ
Can a normal person get verified on Twitter?
Yes, of course. To do this, you need to prove that your account is real; that its owner is a real person. You should also confirm your email address, phone number, fill your account with biographical data, and, of course, publish posts regularly and creatively.
How many followers do you need to be verified on Twitter?
It doesn't matter how many followers you have. The social network doesn't set any limits. It's important to prove that you're a real person.
How do you get a blue check on Twitter?
You can apply for verification on Twitter and get a blue checkmark next to your name. To get verified on Twitter, you simply update your profile with the most up-to-date information, confirm your phone number and email address, and then fill out a form requesting to be considered a verified user.
How much does a verified Twitter account cost?
The verification process has had many variations over the years, but it has never had a price tag. Twitter does not sell the verification badge, but you may find people or services claiming that they can get you a verified badge for some money. Trusting such claims and giving a dime to them is a beautiful way to lose money. Don't ever pay for such "service" as it is always a scam.
Can you buy Twitter verification
Twitter verification isn't for sale. If you receive an offer to purchase it, do not follow the lead of the scammers. Remember, offers like this are a way to trick you.