How to Integrate Facebook Marketing and Email Marketing to Boost Sales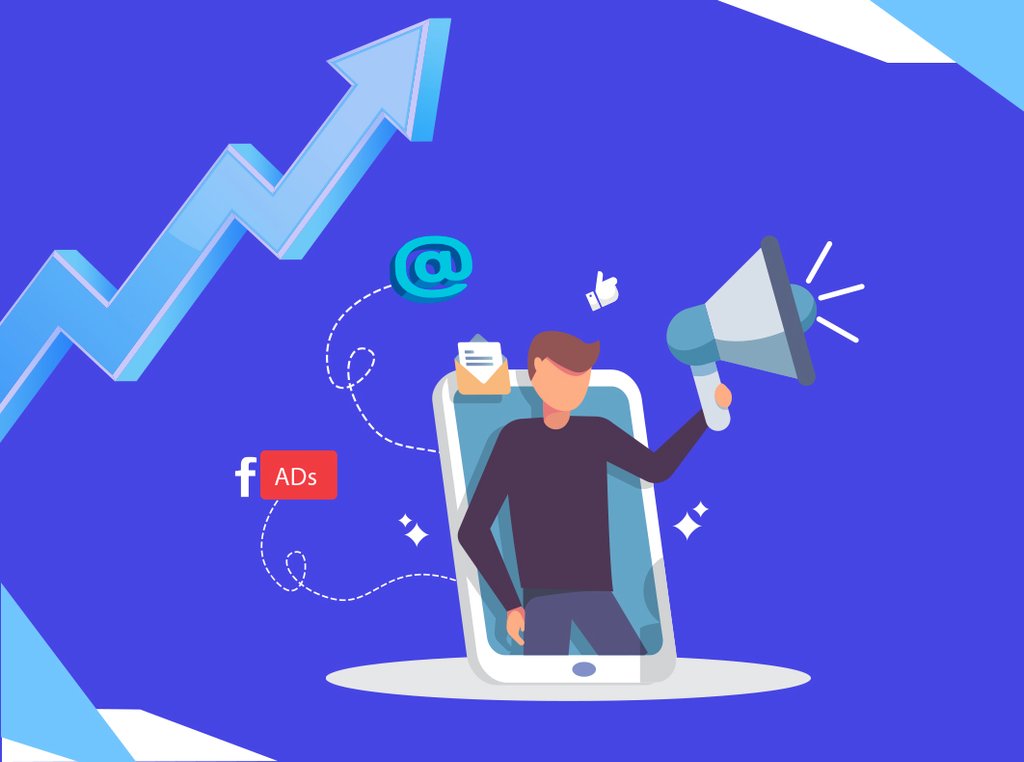 In Internet marketing, many tools help you increase the number of sales of your product or service. The cheapest ones are SMM and mailing lists. However, it does not make them ineffective. The POSTOPLAN team will tell you how to start using Facebook and Email marketing effectively. But most importantly, why you should use them together.
Table of contents:
Why Your Business Needs Facebook and Email Marketing
Facebook and Email marketing are not independent tools. Of course, you can use them separately, but their tandem is much more efficient. Facebook SMM campaign will help you gain potential customers. There they will have the first contact with your business. There are two things to keep in mind:
Direct sales via SMM are rare. With this help of the tool, you are more likely to fuel the interest of buyers.

The majority of Facebook subscribers are people who are already familiar with the brand. Many of them don't buy anything. In this case, publishing posts in the feed is not enough.
Email marketing is partly the opposite. Direct sales are more common here. Because the audience is already much more interested. Mailing list subscribers receive personal emails with catalogs and discounts. They are more ready to buy your product than simple Facebook followers. However, you will not generate new leads with this tool.
That's why it's so important to use Email and Facebook marketing together. Both as complementary parts and as the foundation for targeting. Without email addresses, targeting on Facebook will not make sense. You just won't be able to reach your target audience. And without SMM and email marketing, you won't be able to collect these addresses.
How to Connect Facebook Ads and Email Marketing
Create Landing Pages with High Conversion
Before deploying the Facebook and Email campaign, you need to create landing pages. In the end, all your ads should redirect future customers there. This is the final stage of sales, where the customers click the "Buy" button and complete the purchase. Here are some rules for a good landing page:
The title must contain a unique selling proposition
The first thing a person notices on a page is the title. Identify what makes you different from your competitors and state it in the headline. This can make the client choose you over others.
Duplicate the application form/the "Buy" button
The user can quickly scroll through the page and not find or skip the application form. This reduces the chances of a sale, so put the form/button in several places.
Write the call to action in subheadings, application forms, and in several places throughout the text. However, do not overdo it. Otherwise, your landing page will be off-putting.
One landing page for one product/service
Don't confuse your customers. They clicked through Facebook or Email ads for a specific product/service. Let them find it easily.
It should be easy for the user to read your landing page. Break it down into small paragraphs. Use subheadings and lists. Let the text be interesting.
Add reviews from real people
Social transparency is good for your brand. Add reviews to the landing page. Just do not write them yourself, ask your regular customers
Create Effective Facebook Ads to Convert Leads
After the landing pages are created, you can start a Facebook campaign. First things first, you need to identify two main groups of users and send different ads to them. This measure will be much more effective than showing everyone the same ads. These groups are:
Your subscribers. You can set up so-called reminder ads on them. They may contain information about new collections, receipts, discounts, and sales. The main task is to remind users of the existence of your business.

Lookalike audience. Facebook targeting allows you to customize ads not only by demographics or location. But also for users who are similar to your target audience. The emails collected by the parser will be useful. This tool will increase the number of potential buyers.
Another very useful thing is the Facebook pixel. You should include it in the marketing campaign. Install it on a site with landing pages, and you will be able to collect information about viewers. Use the ads manager to set up targeted ads for them. With help of this tool, you can make additional sales of products that these users paid attention to, but did not buy.
Direct Traffic to Landing Pages with a Good Email Campaign
In your ads, you can ask your target audience to subscribe to a mailing list in exchange for a discount. So they will go deeper into the sales funnel. And you can use emails to encourage them to buy your product. This is one of the most inexpensive marketing tools, but not the easiest.
You need to approach email marketing wisely. Here are some tips:
Don't send everyone the same email. Divide the recipients into segments and send them information based on their interests. This way you will have fewer unsubscribers and more sales.
It is not enough just to write a good text, paste it into the email window and click "Send to all". Your newsletter should be beautifully designed, preferably in the colors of your brand. It should be easy to read and look good.
Interest and benefit ahead
Subscribers should wait for your email and want to read it. Therefore, it is not enough to put links to products there. Think about what kind of entertainment or benefit you can offer your customers.
Benefits of Combining Email and Facebook Marketing
A simple and logical sales funnel



You can quickly and inexpensively get potential customers from social networks. There you can introduce them to your brand, support their interest in your business, or some specific products. Then an email marketing takes place. This channel is suitable for working with an audience that is already familiar with the product.




More people will know about you



Some users receive information from social networks, others prefer email. The more communication channels, the higher the reach and conversion of users. By using only one of these channels, you limit the flow of your target audience and reduce your earnings.




More effective targeting



Knowing the email address, you can set up more effective advertising on social networks. For example, Facebook creates audiences based on users' contacts. Advertising on such a database will be much more effective than targeting a wide audience.




Amount of subscriber growth in both channels



The email channel helps to increase the number of followers in social networks. Similarly, people from the mailing list can subscribe to your Facebook. A large audience means not only more potential buyers but also more trust in your brand.
Conclusion
Integration of Facebook marketing and Email marketing will boost your sales. Using these tools separately can be inefficient. But their combination will definitely lead to significant results. However, the recipe for success is not simply to use these two tools together. You need to correctly incorporate them into the sales funnel.
The first stage will be Facebook marketing. You first need to attract and engage customers. You should not only run ads but also write posts for the feed. This will keep subscribers on your page and fuel their interest. The POSTOPLAN service will make this job easier with scheduled posts. We have a free package that allows you to start posting more effectively on Facebook and other social networks
Then comes the stage of email marketing. Here you can process potential buyers with interesting and useful emails. Next, you need to combine these two channels with the help of competent targeting. This strategy will help you to get more sales and clients much faster than you would use just one of the mentioned channels. As well, you will increase the number of your audience and the level of loyalty from your customers.