How to Use Facebook Effectively to Target Global Audiences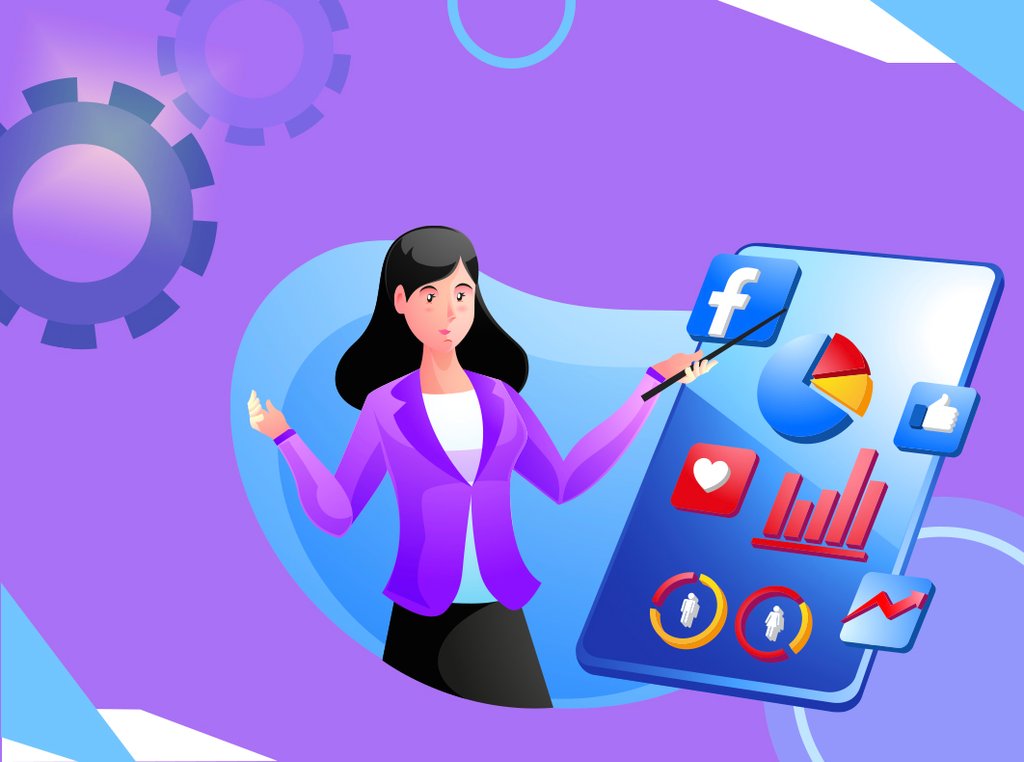 With more than 2 billion users active monthly, and countless tech innovations, Facebook remains the most popular social media platform on earth. As Facebook becomes more prevalent among developing mobile-first emerging markets, many businesses ask: "Why should I use Facebook to market my target audience?"
Facebook is a great tool for marketing because it:
Helps businesses understand consumer purchase behavior.

Uses real-life lead targeting.

Has Customisable audience preferences.

Has useful Facebook audience insights tools to help you understand and find your target audience.
When businesses want to expand their global market, they face problems like language and culture gaps, which could discourage their target audience in multiple locations.
Table of contents:
What is the Facebook Global expansion strategy?
To market effectively to multiple groups of people in different locations across the world, you need to learn more about them, and you also need to create scheduled content which engages them, without any cultural mishaps or second language mistakes. You need a Facebook global expansion strategy.
This involves thorough research into the global target audience's different countries, languages, cultures and investing in customized Facebook content, which would appeal to them.
A Facebook global expansion strategy will give your business a big advantage.
Read to learn more on how to create a global expansion strategy on Facebook and how to create engaging daily content.
How do I create a strategy on Facebook for multiple locations?
Understanding who your Facebook audience is, where they live, what their spoken language is, as well as their education and achievements, is the first step towards creating your Facebook global expansion strategy for multiple locations.
The first step starts with diligent target market research. If your business has a pre-existing Facebook page then you can use the following manual research method to determine what locations your target audience comes from. Alternatively, if your business is new you can use this method with similar businesses or your competitors to learn more about your potential target audience.
Manually check your Facebook page or business competitor's page and gather information on the Facebook users who:
Regularly like posts.

Write comments under posts.

Share posts.
This time-consuming method can help you see public information that you determine users' location, Native language, etc.
You can set up a spreadsheet and gather the following information
Where are they from?

What language(s) do they speak?

What is their job?

Age group.

What weekly activities do they do (hobbies and interests)?

What are their culture and beliefs?

What are their education and achievements?
This information will help you later with your Facebook global expansion strategy with localization of content and using the Facebook Ad Centre's Create Audience tool.
How do you target an International audience on Facebook?
After thorough research, you can target your international audience by creating engaging content which will be relevant to them.
Analyze Audience Behavior
To understand what kind of content is engaging for your international target audience, we need to analyze relevant information such as current trends, topics, cultural nuances, and the fabric of their society to understand our audience's behavior.
You can use the manual research method with your international audience to analyze:
Topics of conversation

: What topics people talk about or

engage

with on

Facebook

.

Business

, political or socio-economic.

Hashtags and emojis:

The current trending hashtags and emojis, change yearly, or from generation to generation.

Culture

: Special phrases or aspects in their posts unique only to them. What do they use Facebook primarily for? Checking in with peers, planning events, sharing photographs, or political organization?

Language use

: How do they talk about topics? Are there topics that they avoid? Politics, socio-economics, religion?

Time of posting

: When do they post? What time do they post? Do they post about work or leisure at specific times?
With this information, you will understand your international target audience's behavior. And then you can set up the appropriate settings in Facebook Ads Manager. This service allows you to configure a wide range of parameters on your ads, such as country, city, age, gender, interests like politics, shopping, soccer, and behavior like traveling, getting married, and so on.
Once you have ads set up for your International audience, take care of the content in the feed, as you need to keep the attention of the people who came to your page. Use the information about them in creating new content, as you already know what they are interested in. And Postoplan will help you publish new posts on time automatically, so the number of subscribers of your page will also fastly grow organically when your audience will share and repost your texts, images, and videos.
Use Simple Language
Depending on whether your business is location-based or purely online, posting engaging content for your audience can be a problem if they speak more than one language.
The one solution is to enable translation in multiple languages and translate automatically in the general settings of your Facebook business page.
The pros are that your target audience can use the translation button from the Facebook app. Saving your business time and money on translating content. The downside is inaccurate translation errors that might cause confusion or miscommunication.
The way you can avoid this is by having the text properly translated.
In general, you should use clear language. Simple and continuous tenses in layman's terms, that way you reduce the risk of miscommunication and bad autotranslations.
But bad autotranslation does occur. During an earthquake in Indonesia 2018, Facebook mistranslated "survival" to "celebrate". As a result, their automated messaging system prompted balloons and confetti to appear in conversations between people who were reading other people's posts, causing a social media outcry.
Here are more tips when writing posts:
Use direct language

: You want people to understand your content message, you can be creative, but make sure to get to the point.

Avoid idioms, metaphors, comparisons, and similes

: These language devices do not translate well, as they usually have fixed meanings. Sometimes these translations might cause misunderstanding.

Write short and simple sentences:

Don't try to impress, Keep it short and simple.

Double-check Facebook translator and all written posts:

Before you publish a post, please make sure that everything is in order.

Relevant conversation hooks:

Grab your audience's attention with conversation starters. These can range anywhere from International celebrations, interesting facts, and calendar dates of world-renowned movies and t.v shows. When creating content with Postoplan, you have access to 100's ready-to-use, relevant conversation hooks.
Localization of content
To improve your international audience's experience you can create localized content.
Users are more likely to interact and build rapport with a business if the content is appealing to them.
To localize your content, you can create a separate Facebook page based on your target audience's location, or you can create multiple location pages under your main Facebook page.
You can also set up the location pages via Categories. If a follower likes a regional business page, that like is counted on the Main page, increasing the overall followers.
You can grow your target demographic using the Store Traffic objective tool.
You can optimize and localize your pages further by using Facebook Ad Centre's tools section to create a saved audience with the relevant information that you've gathered for future targeted ads.
With the Facebook Ad Centre, you can find even more necessary information to help you ask more questions on your target audience, these categories include:
Education

Financial income

Life events

Parents

Relationship

Work

Interests

Behaviors

Sport

Mobile device user

Purchasing behavior

Digital activities
Also having more localized content mitigates possible confusion, and cultural offense stemming from inaccurate autotranslation with our content.
We must remember that certain colors, symbols, and language could unintentionally offend some target audiences.
Another solution to catering to an audience in a different country is hiring local companies to help manage your global strategy.
If you choose this path, do review the local social media marketing companies for effective localization.
Scheduled Posting
Facebook is still a very complex social network to use when creating organic content and making organic posts. What makes posting times complicated is the different time zones of target audiences. Here are the best time times to post on Facebook:
Wednesday is the most recommended day.

11 a.m. and 1 p.m. on Wednesday have the most engagement time on Facebook.

You're safe to post weekdays between 9 a.m. to 3 p.m.

Sunday is the least engaging day of the week.

The least recommended times include early mornings and late at night.
After doing market research and Analyzing your Facebook page's statistics, you might realize that the optimum time to post is not during working hours. You'd have to wake up at 3 in the morning to hit that publish button.
Facebook allows you to schedule posts from your page.
If you want to post on different platforms, Facebook limits you to Instagram and Whatsapp business, But no other social media platforms like Telegram or Slack.
This causes inconsistent posting, which negatively affects your growth
With Postoplan, you can create your post and schedule your posts across 11 social media accounts, including Telegram, Slack, and Google My Business, and post all at the same time.
Benefits of customizing your Facebook strategy for Global Audience
Any business wishing to reach their goals in multiple locations can do so successfully with daily, engaging content, relevant to their audience's region with the Facebook global strategy.
And with the help of Postoplan's easy-to-use features, which effortlessly integrate with Facebook's array of search engine tools, businesses will be able to post relevant custom content, in the right time zone for better business-to-consumer associations and engagement.