How to Use Hashtags for Social Networks in 2022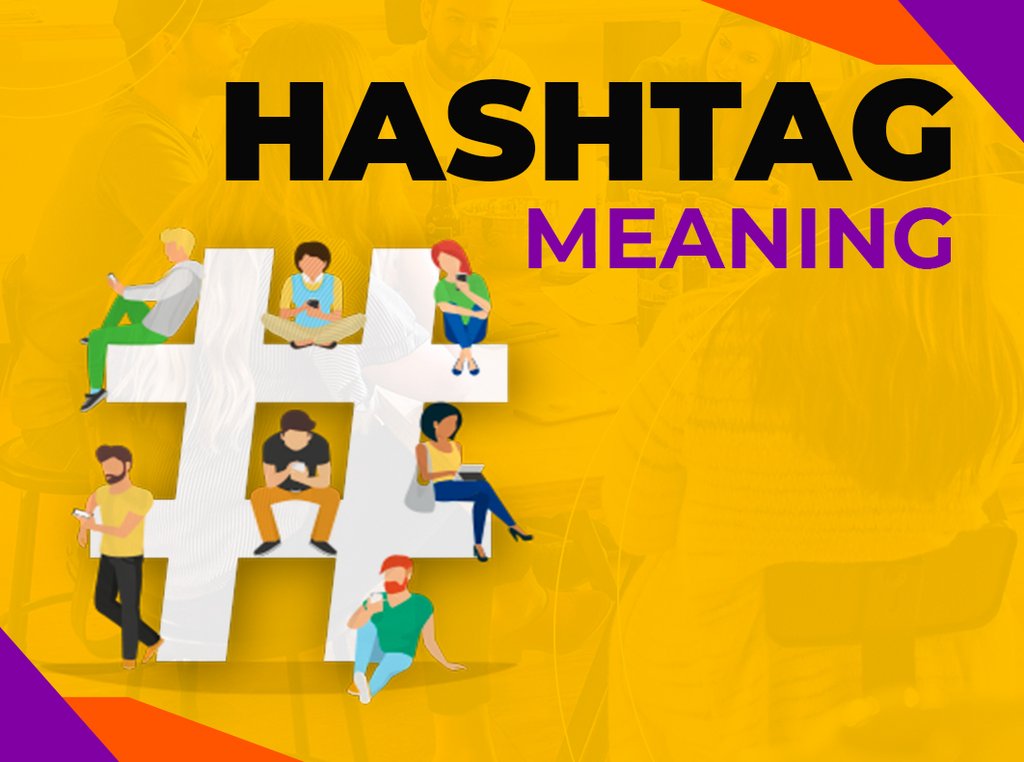 Unfortunately, not everyone knows how to use hashtags correctly, even though we see tons of them on social networks every day. The article contains useful tips for using hashtags in Facebook, Twitter, LinkedIn, Instagram.
Table of contents:
Hashtag meaning
What does a hashtag mean?
A hashtag is a keyword or phrase that is preceded by a # and used in social media posts. As a result, your post becomes available to people with the same interests, even if they aren't subscribed to your updates. For example, you're an Apple fan and are thinking of buying an iPhone 12. Just add a hashtag "#iPhone12" to your query and the search results will show you all iPhone 12-related publications, including news, special offers, rumors, and hacks. The search results in this case will consist of posts of all users who have written "#iPhone12".
One of the benefits of using hashtags is that your posts become more popular. Thanks to hashtags, your posts aren't just limited to your followers. Your content will be available to all other users interested in similar topics, who are searching for this hashtag. Choosing the right hashtag can dramatically expand the reach of your social media posts to thousands of potential followers, fans, or customers.
Why use hashtags?
Hashtags are used in social networks and messengers such as Instagram, Twitter, Facebook, Linkedin, Telegram, and so on. Also, the hashtag system can be found on various sites.
Hashtags are used for the following purposes:
1. Sorting information is what hashtags were originally invented for. People use them to group photos by topic, location, and so on.
2. Many people use hashtags to promote their brand. A person comes up with their own hashtag and places it under each post in order to stand out.
3. You can also promote your own account using hashtags. To do this, people use popular topics and place hashtags under publications.
Hashtags are also used for:
Effective dissemination of information about the company through certain words that characterize the product or brand as a whole.
Attracting users potentially interested in the service/product.
Creation of a chat or discussion on a specific topic, to make changes in the company, full rebranding, or individual products.
Defining priorities in the area where the organization operates, identifying the interests of the target audience.
Conducting image events in order to obtain positive feedback on the company's activities.
How Hashtags Work
Hashtags work differently on different social media platforms.
The Twitter hashtag links the conversations of different users into one thread. If Twitter users are discussing the same topic using a specific hashtag, their tweets will appear in the same thread.
Most people's Facebook accounts are private. This means that even if people use hashtags, they aren't searchable. Hashtags posted on Facebook are typically posted by influencers, well-known brands, and publishers.
The Instagram hashtag links the discussion of a topic from different users into one thread as well as it does on Twitter. If Instagram users who are not familiar with each other talk about the same topic using a specific hashtag, their posts will be shown in the same thread.
How to Find best hashtags
Special sites are used to search for hashtags, but they aren't intended for all social networks.
How to find hashtags for Twitter? Several services can be used here: Hashtags.org, Tagdef.com, Ritetag.com, and MyTager (an app for iPhone users). These sites with a huge base of tags that show the dynamics of using the selected hashtag per hour, similar options, and the most relevant tweets.
How to find the hashtag for Instagram? You may use the services Instatag.ru, Instagramm.ru/hash-tags, etc. They contain an extensive base of tags.
No special hashtag services are provided for Facebook and LinkedIn. However, you can still pick up information from the Hashtagify service.
How to use hashtags on Facebook
Using hashtags on Facebook is easy. It is enough to publish the post on your page and make sure that it contains a hashtag.
Make sure your post is public if you want other people and Facebook friends to find it. To make it visible to all users, click the button to the right of "Post" and select "Public" from the drop-down menu.
If you've published a post, the hashtag becomes a clickable link that redirects people to your page.
How to use hashtags on Instagram
Using hashtags on Instagram is also easy. You need to create a new post and place hashtags under the text or in the text. Once you start typing a hashtag using the # symbol, Instagram will suggest hashtags based on their popularity. As long as your account is public, anyone who searches for this hashtag can find your post.
If you want to search for a specific hashtag, go to the Explore tab. There, enter the hashtag name in the search box at the top of the screen and switch the results by clicking on the "Tags" button. You will find the most popular hashtag options.
How to use Twitter hashtags
To use hashtags on Twitter, publish the post and include the hashtag in it. As long as your account is public, anyone who searches for this hashtag can find your tweet.
There are a couple of proven ways to find Twitter hashtags. You can perform a simple search using the search box in the upper right corner of the screen.
If you're looking for a hashtag but want to include more information in your search, try Twitter's advanced search. Here you can search for tweets with specific words and phrases from specific accounts, near specific places, posted on specific dates, and even containing smiling :) or frowning :( faces.
How to use hashtags on LinkedIn
Hashtags can also be used in LinkedIn. You should include them in the publication. However, remember not to write too many hashtags. If there're more than three hashtags, the post may get less engagement.
A couple of tips on how to add hashtags to posts on Linkedin.
Adding hashtags to your LinkedIn update:
On the home page, click the Share an article, photo, video, or idea box.
Write, upload or link to your content.
Add hashtags using the # symbol.
Adding hashtags to your LinkedIn article:
On the homepage, click Write article below the update field.
When you're ready to publish your draft article, click Publish in the upper right corner. A pop-up window will appear.
Tell your network what your article is about, add text to represent your article, along with the relevant hashtags. Remember that you wouldn't be able to edit or remove hashtags after you have posted them.
The most popular hashtags
If you think that the most popular hashtags are the best hashtags, you are wrong.
For example, the hashtag #followme on Instagram has over 515 million posts. Hashtags that collect likes don't attract new followers. Your posts lose sense. Moreover, such hashtags look like spam.
On the other hand, you can't ignore popular hashtags. For example, daily hashtags can be a fun way for your brand to become more popular.
Of course, popular hashtags differ depending on which social network you use. On LinkedIn, popular hashtags include #leadership and #productivity. On Instagram, they are #love (1.7 billion posts) and #instagood (1.1 billion posts).
While there are millions and even billions of posts with popular hashtags, they are universal. They don't make your brand stand out because they don't belong to any specific industry. So use these popular hashtags rationally.
How to automate network` posting
The hashtag is an important, but still part of the post. If you are promoting your business on different social networks, you should consider using a specialized tool that will allow you to schedule posts and save time. The Postoplan service is such a tool.
The service has already been used by more than 25,000 specialists around the world. They chose it for the following benefits:
The ability to post on LinkedIn on multiple accounts at once.
The presence of two powerful graphic editors for image processing.
The ability to maintain an unlimited number of accounts.
The ability to add an unlimited number of users.
The ability to schedule posts on different social networks.
Preview posts to see how they will look on each platform.
The ability to conduct an unlimited number of projects.
Convenient planning of a large number of publications.


To post on social networks you like, select the Schedule Post button in the left column.





A tab will open where you can select the social media accounts where you want to publish a post





Create a post. You can type the post text in a special window. Click "Drag or drop files" to add pictures or videos to the post.




4. Add hashtags. You can type a hashtag and click #Add hashtag button to add more.

Or you can select #Group button to add a saved group of hashtags.
Our service has a cool feature. You can save hashtags. In order not to type them again the next time you post, you can just click on the ones you need and they will be added to the post text.

To select or to save a new group of hashtags click on the button with three dots on the right. Then select the group you need.

Or you can create a new group by clicking the "Create a group" button.

Enter in the appeared window a name of the group, then type hashtags that you often use and click Save.
Now you have a group of hashtags. In order to select the one you want, just click on it.


5. Click Forward button. Then you can select a schedule time. You can choose the optimal time for publication selected by our analytical system. Or you can select your own posting date and time.


6. Choose a category


7. If you want to publish a post immediately, select "Instant Publication"


8. You can also set up a repeat post. click "Repeat post" and then you can select dates and days.


9. Click Schedule




10. To see the publication calendar, select Content Plan in the left column.




The Content Plan tab contains all the posts you want to publish. To change or delete a post, you need to click on it.
You can edit the post, schedule it for another time, or delete it.


FAQ
We've collected the most common questions about what hashtags are and how to use them.
What is the purpose of a hashtag?
Hashtags are useful for highlighting keywords, grouping posts by topic. They can also help increase engagement and traffic, as well as ensure a quick search for your material.
What is a hashtag and how do you use it?
A hashtag is a keyword or several words of a message used in microblogging and social networks, which make it easier to find messages by topic or content, and starts with a hash sign. To use a hashtag, it is enough to place it in a post.
What does hashtag mean in social media?
People can use hashtags to search for posts on specific topics on social media. They help people to find messages and tweets that interest them. And if you want your posts to be found, adding one or two hashtags will help you find your audience.
How do you write a hashtag?
You should use the Latin alphabet for hashtags when posting on large world social networks or other sites. The hashtag is written simply: # + word. Almost any symbol can be used with hashtags. Make your posts creative and unique. Hashtags are written without spaces. If you use the spaces only the first word connected to the dash will work as an independent hashtag.