The best social media content ideas for 2022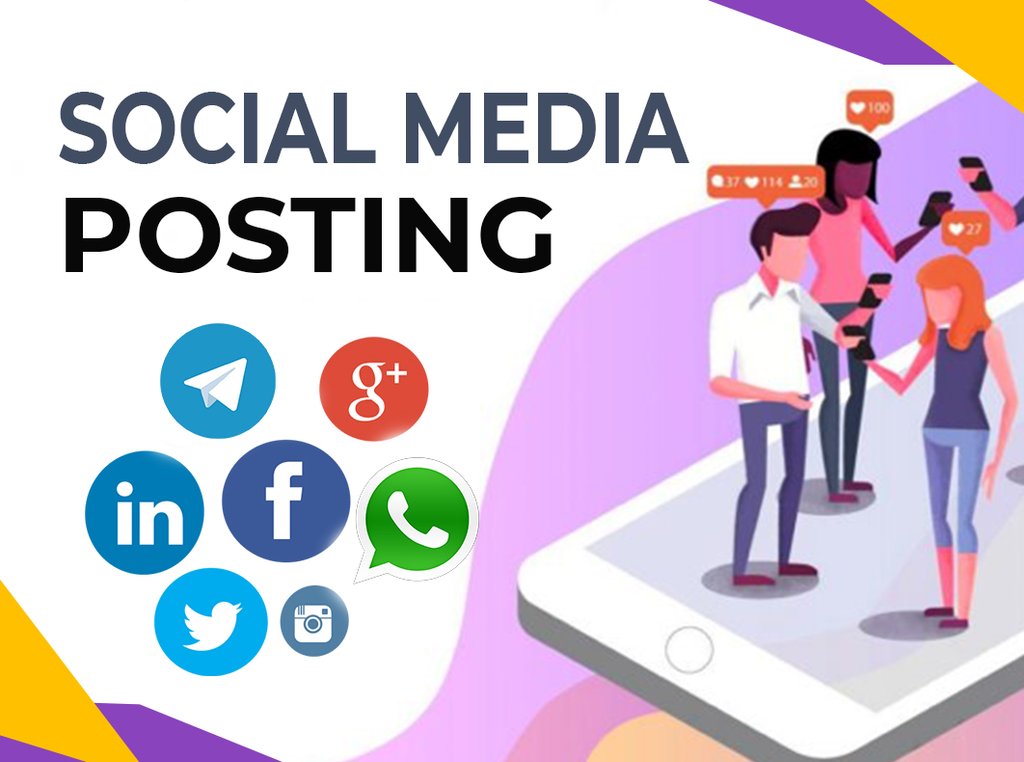 2020 wasn't easy for marketers, but we coped, and in 2022 we are entering a brave new world. The fundamental factors in the further development of social media marketing will be both the social changes that have taken place this year and the emergence of new technologies and ways of consuming information. We'll talk about social media ideas and share what content will grab attention this year.
Table of contents:
Social media post ideas
These tips are very useful for social media posting. They'll help you to attract the attention of new subscribers and delight your friends with great content.
1. Tell people about your mistakes.
Remember that no one is perfect, and everyone makes mistakes. Made a funny typo on your blog? Make a Prt Scr and write about what happened. Let your readers know that everyone can make a mistake, important is to be able to admit it. Such posts will help remove negativity in difficult situations and increase your credibility.
2. Instructions and advice.
It's a good social media idea. Post helpful advice that no one else talks about. This will add expertise to your content and grab the 'user's attention.
3. Tell about a Free Tool or Service.
For example, share information about the program that you use to make gif-animation. Your followers will definitely appreciate it.
4. Recommend your favorite foods.
Share your personal preferences with the public. This can be a good reason for discussion.
5. Life story.
Another good idea for social posts. Post a photo of your breakfast, your dog's slippers torn to pieces, or the aftermath of yesterday's party.
6. Use quotes.
An interesting and laconic expression containing a clever idea, complemented by a beautiful picture, will always be popular on the Internet. If possible, mark the person you are quoting on the picture. This will get more attention.
7. Share a book.
Do you like reading? This is a great excuse to create a social media post. Tell people about an interesting and useful new book.
You can safely supplement such a publication with a link to an article with a detailed description of the book on your blog, or simply give a link to a resource where you can buy or download it for reading.
8. Holidays and celebrations.
A holiday is a great reason to publish in your account. Find round or funny dates. Create an interesting short description and add a picture to the post. This gives a good response from readers.
9. Humor.
Social media is a place where people have fun and spend time with joy. Therefore, funny posts will be appropriate in your feed too. An interesting picture, positive phrase, or anecdote attracts users' activity.
10. Share links.
It's very important to use links on your page. But don't overdo it. Daily publications with links wouldn't attract the audience's attention and wouldn't be able to retain it. Become an expert for your readers. Share links to useful posts from other groups and communities, post tweets, and meet famous bloggers. Let your readers see how broad your horizons are and know that you will give them a lot of useful information.
Social media post ideas for business
1. Polls.
All popular social networks allow you to take a survey in a couple of minutes. There're anonymous or public polls. It can be everything: what products you would like to listen to, questions about the quality of service, or something else. It's a very useful social media idea.
2. Announcements.
Another idea for social posts is the announcements of upcoming events. This isn't necessarily information about discounts and promotions. You can, for example, announce product range updates, catalog expansion, and so on.
3. Staff photos.
By posting photos of employees or management, you get closer to your followers. You seem to be saying: "here we are, real, alive!"
4. Infographics.
Visitors don't always want to understand complex things by reading large texts. Especially in social networks — people come here mainly for light-weight content.
5. Product images.
Images of new products, promotions, or special offers are especially useful. You kill two birds with one stone: showcase your product and engage users. This is one of the best social ideas ever.
6. Real customer reviews.
They inspire the trust of potential buyers and customers. You show that you are doing well, customers trust you, and they're happy.
7. Event reports.
Have you attended a regular conference, seminar, or presentation? Be sure to post some photos from these events to the communities.
8. Video content.
Many users don't want to read anything at all — it's more convenient for them to watch a video. Shoot video reviews of the product, important events in the life of the company, whatever.
9. Run contests.
It's a very productive idea for social media posting. From the simplest ones, for example, for the best comment under a funny photo, to more complex ones. It can be a competition for the most beautiful subscriber, and so on. It is better to motivate visitors to participate with small prizes. It's no big deal for you, but engagement will increase dramatically.
10. Share your achievements.
Has your business won some competition? Your subscribers should know about it. You will show your credibility and build brand confidence. Report every merit, even the smallest one.
Social Media Posting Schedule
There are some effective ideas on how to schedule your social media posts.
Social media audit
Before you can start building your schedule for implementing your social media ideas, you need to start a social media audit.
A social media audit is a process of checking your existing social media accounts. You will also track key information such as:
account goals;
key demographic data for the account, obtained from analytics;
who is responsible for maintaining the account.
Check how often you are currently posting to each social network during the audit process. Also, look at your analytics to understand how the frequency or time of posting affects engagement and conversions.
Analyze your competitors' development. By using social media monitoring tools, you can understand how other companies in your industry are approaching social media planning. There is no guarantee that a social media posting schedule that suits your competitors will work best for you. However, it is a very good source of valuable information to help you in your planning strategy.
Decide how often and when to post
The rule is important: no matter how often you decide to post messages, publish them on an agreed schedule. Make a schedule and follow it. Then your subscribers will get used to the fact that at a certain time they can enjoy their favorite content. Scheduling your posts allows you to follow your posting schedule and also ensure you have quality content.
Modern scheduling tools allow you to publish messages at the optimal time for your audience. You may not even be online, but your social posts will be published.
Posting times are determined for each company based on the demographics and location of your specific audience. Closely observing your account metrics will help you figure out the best time.
Analysts say that the best time to post on Instagram is from 11 to 13 (lunch break) and from 19 to 21 hours. The greatest engagement of the network audience is observed on Thursday, the least on Sunday.
Analysts advise posting on Facebook from 1 pm to 4 pm on weekdays. By the end of the working week, site traffic increases by 10%. Weekend morning is the worst time for social media posting.
The best time to post on Twitter is Monday through Friday from 8 am to 4 pm, including weekends. Activity decreases only at the end of the day, but the social network reaches its very minimum daily in the periods before 4 am and after 10 pm.
How to post on social media
Here are 10 tips for writing exciting social posts:
Make sure the message is useful or fun.
Choose the right writing style.
Keep track of the post length.
Attach the correct link.
Don't post too often.
Check spelling and punctuation.
Don't be discouraged if the content didn't get the expected response.
Don't write posts that hurt anyone's feelings.
Add pictures or videos.
Social Media Scheduling Tool
Social media posting requires simple and easy-to-use post scheduling tools. After all, you may not always be able to be online to click on the "Publish" button on different social networks.
Postoplan is an effective tool for implementing social media ideas. It has the following advantages:
the ability to maintain an unlimited number of accounts;
the possibility of simultaneous posting in several accounts;
2 modern graphic editors;
unlimited number of users;
good ideas for calendar posts;
unlimited number of projects;
convenient planning.
The important advantage of Postoplan is the ability to conveniently schedule posts, delete and edit them. Be sure: using this tool, you wouldn't forget that you need to publish something. You can mark each post type with a specific color, and there are a lot of suggested topics if you are out of ideas for a post.
Sign in to Postoplan and get 7 days of free use. It's enough to understand that this's one of the best tools for working with social networks. Further, you'll be offered favorable rates for using the service.
FAQ
What are the best social media scheduling tools?
Postoplan is one of the best tools for social media posting. It has a user-friendly interface, providing all the information you need about published posts. It's very easy to schedule publications with it.
What is the best free social media management tool?
The experts recognized some of the best tools. For example, Postoplan offers 7 days of free trial so that you can understand all its benefits.
What should I look for in a social media management tool?
The social media management tool should be simple and easy to use. It will be great if you can simultaneously publish posts on different social networks, as well as delete and edit them without any problems. Also, the service should give clear statistics, which you will use for building an effective development strategy.