What is the best social media tracker for 2022?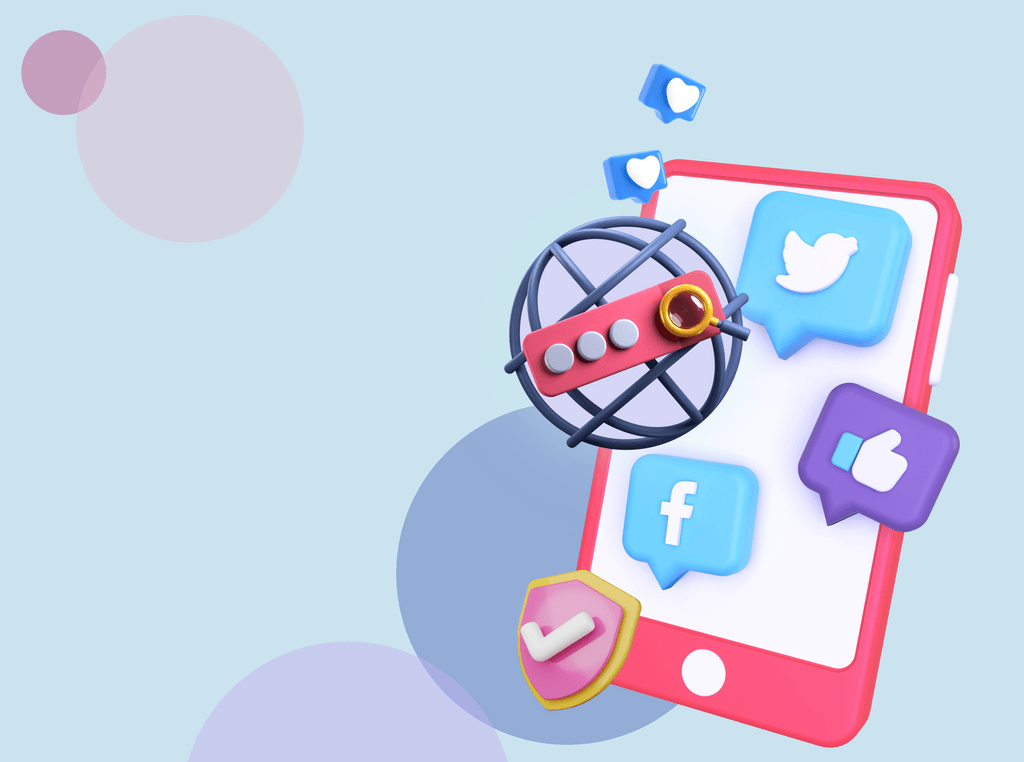 An essential part of the process of building and promoting your business on the Internet is social media tracking. It shows what users think about your service or product and allows you to improve or consolidate the result. We have collated the best social media monitoring apps and services that will collect mentions about your company, user comments, and help you schedule posts and insert top hashtags in them.
Table of contents:
What is social monitoring and tracking?
Promotion on the Internet is impossible without constant analysis of competitors' content and the behaviour of subscribers. Therefore, marketers resort to social media monitoring or, in other words, social listening. This process helps you form a promoting strategy, estimate the cost of promotion, and get an idea of the current state of your niche.
What helpful information can be found through social media tracking:
Statistics on your social media posts: likes, reposts, shares

Certain keywords: how many times your brand has been mentioned in publications

Marketing activity of competitors: channels, content release frequency, and so on

Research of near-thematic posts to expand the content and advertising circle
Social listening tools — what is it and the best examples
These tools have many functions, from searching for your business' mentions on the Internet to automated posting and comment collecting. We have selected and described the best services for social listening below.
Best social media management tools
ReviewInc
Collects statistics from two hundred sites with reviews in different languages. You can respond to reviews and make reposts directly from the interface of ReviewInc.
Synthesio
A service with many features for social listening. There is a tool for creating surveys with templates that will help make your marketing research more accurate.
Reputology
Finding mentions on the web, analyzing and answering them in one place. The tool has a mechanism for semantic analysis of comments, which will significantly speed up their processing.
Crowd Analyzer
A unique tool for evaluating comments in Arabic. An indispensable service if you make Arabic-focused content and work for customers from Middle Eastern countries.
Best social media monitoring apps
Mentionlytics Brand Monitoring
Social media tracking tool searches for your company's mentions (even if a tag does not accompany these mentions). Allows you to conclude users' mood regarding certain products, services, or topics next to them.
ReviewTrackers
This app allows you to find conversations about yourself on review sites and quickly answer them. So you will resolve conflict situations in time and deal with users' negative that your product or service may cause.
Insights
Follower analyzer for Instagram, which allows you to track subscribers and viewers activity: their posts related to you, likes, reposts in stories, saves, and comments. This app will help you to find the most successful from a commercial point of view posts and adjust your content strategy due to this information.
Digimind Intelligence
Search for mentions by keyword will allow you to establish the users' mood — a handy tool for comparing public perceptions of your brand versus competitive brands.
Mention
Social media monitoring with an anti-noise filter, which separates valid mentions from spam and random posts. Convenient dashboards collect comments from all social networks and show the full context around them.
Best free social media searching tools
Talkwalker
A social analytics platform that allows you to find every conversation about your brand: it has artificial intelligence that recognizes mentions of your brand in the video.
NetBase Quid
A multi-functional platform for social media tracking, which analyzes consumer data, news trends, and many other indicators. The software allows you to respond to potential crises before they spiral out of control.
Pushshift Reddit Search
A comprehensive search engine and real-time analytics tracker for the website Reddit. With this tool, you won't miss a single mention of your brand on this resource.
Google Alerts
A direct social media tracking tool that sends you emails when something new matches the search queries. It is better to use it as a supplement to other services.
Best Twitter monitoring tool
TweetReach. It helps you to track topics and profiles by keywords, hashtags, names, phrases.

Keyhole. It helps you track keywords and hashtags, or more precisely, how many people mentioned them and in what capacity.

Twitter Analytics. Measures interactions, shows the interests, locations, and demographics of your readers.
Bonus: best free media management tool
Postoplan is a tool for social media management, which will make your workdays much more structured and productive. A "DM&comments" feature collects Facebook comments and messages left by users on your posts. So you no longer need to switch between tabs and search for these comments yourself; everything will be displayed on one screen. You can also write and publish responses through the same interface.
In the free status of Postoplan, you can attach countless accounts for tracking. However, your "DM&comments" will have a restriction in the form of data gathering only for the last seven days. Many people have enough of this to have time to respond to the audience's requests, but you can always subscribe to the Business status of Postoplan. You will get the "DM&comments" tool without any restrictions and many other valuable features of the service, such as the selection of hashtags and the ability to add more than one image to a post.
FAQ
How do you do social media listening?
The best way to do social listening is to combine several tools and applications to build a complete picture of your company's presence in the media. For example, you can use Postoplan for scheduled posting and responding to comments on Facebook together with some app that tracks mentions of your business on this social network outside of your feed.
How do you monitor social media?
There are some critical tips on social media tracking:
Pay attention to your brand's mentions through keywords and hashtags, respond immediately to comments to increase audience loyalty.

Themes that only indirectly relate to your niche are just as important as the immediate ones; use them to assess the market situation.

Track your competitors by the same metrics as yourself: content strategy, likes, reposts, comments, and so on.
How can social media engagement be monitored?
Social media monitoring is collecting comments on your page and mentions of you on other pages and media. We advise you to keep a record of both with the help of the mentioned applications and services. It will allow you to see the statistics and understand whether your innovations in media strategy bring positive changes to the perception of your brand or not.