Why and How to Set up Your Instagram Business Account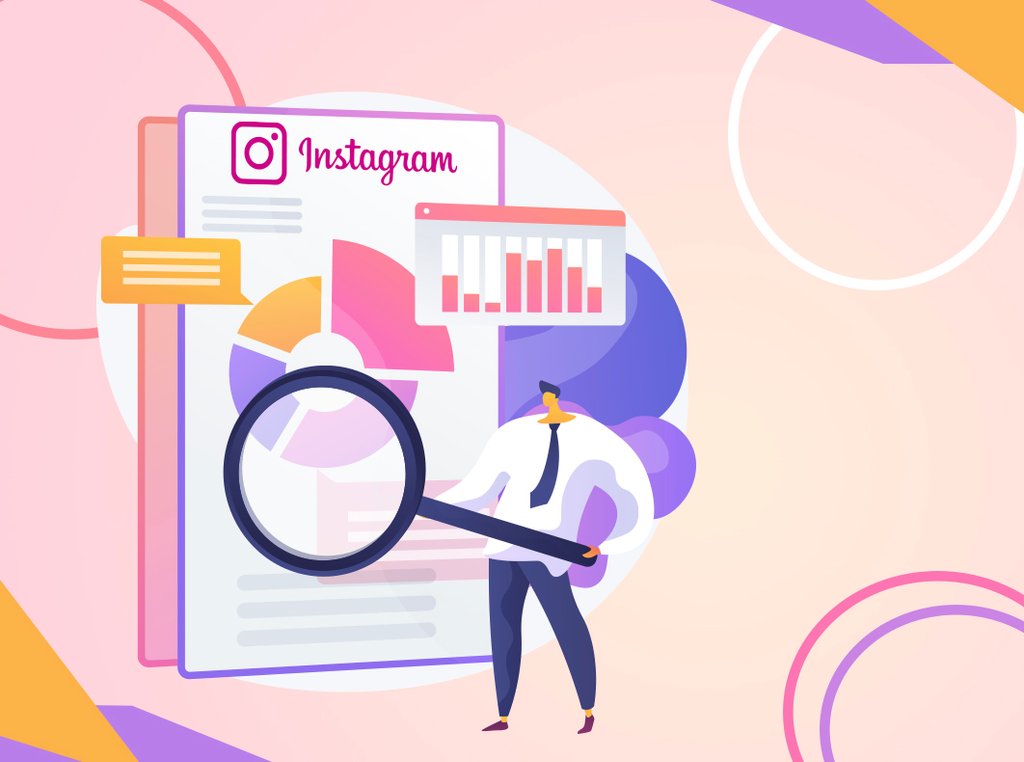 A business account is a company profile on Instagram, linked to the Facebook page of the same organization. It has good functionality and additional features, thanks to them you can more effectively sell goods or services.
In your account, you can add your address, contact phone number, email, a link to the promoted product, and a call to action button. This way, potential customers can quickly contact the seller and view their website or blog.
The business profile is:
a comfortable method of communication with customers;

detailed statistics for all posts and subscribers;

instant promotion of services and products.
In this article, we'll talk about the features and benefits of an Instagram business account. You will also learn how to set it up.
Table of contents:
Instagram business account vs personal
You should choose the type of account depending on the purpose for which you use Instagram. If you came to Instagram just for self-realization, you like to take pictures and post beautiful pictures, then a personal account will be enough for you.
Suppose you are Jennifer and make Christmas wreaths on the door with your own hands and plan to sell them through Instagram, then you only need a personal account through which you will sell your products.
If you are the owner of a travel agency, then you can maintain two accounts and promote your services through a business account and a personal account in the same way.
If you sell bedding on Instagram and are actively developing your page, then it is better to create a business account to see statistics on advertising and user activity.
Why create an Instagram business profile
An Instagram business account is an account that has more features than a regular one. It's more convenient to set the communication with subscribers, track their activity and the effectiveness of posts.
Connecting a business account on Instagram is much easier than creating a separate website. This platform has many other advantages for running a business.
Benefits and features of an Instagram business account
A large audience of a social network

The number of active Instagram users as of June 2020 is 1,8 billion. Daily visitors to the social network are more than 500 million active users. Under such conditions, almost any product will find its buyer.


Opportunity to collaborate with influencers

Different social networks have their own "influencers". Usually, these are bloggers or celebrities.

By working with opinion leaders, you can take your company's sales to a new level, increase the number of regular customers, and achieve greater brand popularity in general. The main thing is to choose an influential person wisely.




Ability to effectively interact with users

The company can indicate its contacts on the personal website, but it is worth considering that customers love and appreciate quick feedback. On Instagram, a company can communicate with potential buyers, find out their opinion about their products, and attract a large audience with the help of interaction. Subscribers can write an email, message, or call the owner of a business account by clicking on the corresponding button.

Using hashtags, surveys, and quizzes (quizzes designed to engage the user) in stories, as well as feedback forms, will help establish a warmer contact with the audience, which is important for brand image.


Company address

Users directly can see how to get to an offline point, open the address on maps and build a route on Instagram.


Business tools



The functions and tools available only for

business accounts will help you create a complete brand page, eliminate the need to create a website, and install side analytic tools yourself.


Statistics

The owner gets access to statistics on user actions, the composition of the target audience, the effectiveness of posts in the feed, and Stories. In a personal account, you can only watch the number of likes and comments to your posts, the business page also tracks the reach, the number of impressions, profile visits, etc.



All indicators that previously had to be mined separately through special services (usually paid) are now free and built into your account. This provides tremendous opportunities for operational control over the work. The only wish to the developers: to make the statistics not weekly, but counting indicators by months (but this is not the first time that there are oddities on Instagram with the deduction of days).


Advertising launch



This is one of the most important features for bloggers and business owners. Without a

business account

, launching ads directly from

Instagram isn't available. The Instagram advertising interface is simple and created so that even an ordinary user, who had nothing to do with marketing and advertising, could easily spend money on promotion. You can advertise in two ways:

•Through Facebook Ads Manager.
•Through the Instagram app itself. To do this, go to the "Promotions" section, click "Create a promotion" and select a publication for promotion. You can also select any post from your feed or Stories and click the Promote button.

Be careful: when you launch an advertisement, the social network will offer to do everything automatically, and will independently gather the audience you need, in its opinion. For deep work with advertising and for a more effective result, we recommend using the classic, extended, more difficult-to-launch advertising through Facebook (for both networks).




Additional description



Over time, developers have improved buttons and made button text larger, and people have become accustomed to the new kind of accounts. This makes doing business more modern and attractive to customers.
How much does an Instagram business account cost?
Instagram Business Account is a free service provided by the social network for content creators or marketers who want to promote their brand.
Business profiles will only be open to those who already have a Facebook page for their business. You will only pay for advertising campaigns.
How to switch to an Instagram business account
To make an Instagram business account, you need to fulfill 2 requirements:
Create a company page on Facebook and be its administrator (an Instagram profile will be linked to this account).

Create an Instagram account that will be converted into a business profile.
Then you go to the general menu and find the "Settings" section. You can switch to a business account in the "Account" section. The button "Switch to business profile" will be displayed there.
Next, select the type of profile – creator or business.
Now, from the proposed categories, we choose the one that describes your occupation as accurately as possible.
Click "Next" and go to the page where you need to specify your email and phone number. so users will be able to contact the account owner. The display of information can be customized. For example, if you don't want to be called on the phone, just leave your email.
The next step is linking to the Facebook page. It's advisable to create a business page for the company on Facebook in advance and link it to your account, but this isn't necessary. You can skip this step by clicking "Do not link with Facebook". If there is no page, but you want to integrate with Facebook, click "Create a new Facebook Page".
The business profile is ready. If you want to switch to your account, you can do this in your account settings. You can also change the account type there. If you have set the "Business" parameter, switch to the author's account and vice versa.
You'll also need to switch to a personal account if you want your business profile posts to be seen only by subscribers. In this case, go back to your account, close it and go back to the business profile.
A business Instagram account can be created in 5 minutes. It will allow you to improve the demand for the offered goods and services, as well as increase the number of customers. Many people have become successful, promoted their business, and receive a decent income using a business account on Instagram.
It's worth maintaining a business account on Instagram using a special service — Postoplan. It can be used to schedule posts, quickly post hashtags, edit and delete posts. Besides, you have a convenient graphical editor at your disposal, as well as over 700 post themes. The first 7 days are free, further plans are very beneficial!